Coinbase Suspends Trading For Tether, 2 Other Stablecoins In Canada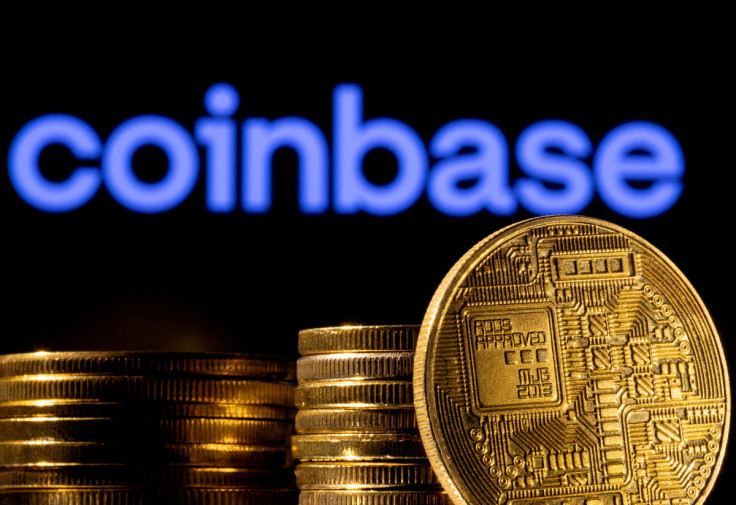 KEY POINTS
Customers can still access their wallets after the suspension
Coinbase's leadership praised Canada as the world's 'most crypto-aware nation' earlier this week
Coinbase follows suit after Crypto.com suspended USDT for Canadian customers in January
Crypto trading platform Coinbase announced that it will suspend trading for three stablecoins, including Tether in Canada, just days after the company officially launched in the country.
"We regularly monitor the assets on our exchange to ensure they meet our listing standards. Based on our most recent reviews, Coinbase will suspend trading in Canada for RAI Reflex Index (RAI), Dai (DAI), and Tether (USDT) on August 31, 2023 around 12pm ET," the company said in a statement. Customers can still access their stablecoin wallets even after the suspension begins, the company said.
Coinbase said its Canada arm has filed an application for registration in certain Canadian jurisdictions "but has not yet obtained registration." Until then, the crypto trading platform will abide by the terms of a pre-registration undertaking it signed in March.
The announcement came just days after Coinbase officially launched in Canada. At the time, Coinbase VP of international and business development Nana Murugesan and Canadian country director Lucas Matheson wrote about Canada's "dynamic" crypto landscape.
"Ranked as the world's third-most crypto-aware nation, Canada boasts an enthusiastic local tech ecosystem that, combined with its strides towards a robust regulatory framework, positions it as a potential global cryptoeconomy leader," they said.
However, it appears that Coinbase is also suffering from the same issues that Crypto.com faced earlier this year in Canada.
In December, the Canadian Securities Administrators (CSA) said it was "of the view that stablecoins, or stablecoin arrangements, may constitute securities and/or derivatives."
Weeks after the CSA's declaration regarding stablecoins, Crypto.com told customers in an email that it was delisting USDT for Canadian users, citing the provisions of a pre-registration undertaking. Despite Crypto.com's withdrawal of USDT from the country, Coinbase said the company was "committed as ever" to the Canadian market.
The crypto exchange revealed in March that it was continuously investing in the Canadian crypto market. It established a tech hub in the country, housing more than 200 engineers. The crypto company added that its global leadership team would make frequent trips to Canada to discuss policies and regulations with appropriate parties.
Coinbase's latest setback comes on the heels of its regulatory woes in the United States. CEO Brian Armstrong recently claimed that the SEC asked Coinbase to delist all tokens except Bitcoin, as the agency insisted that all other tokens were securities.
The SEC charged Coinbase in June, saying the platform was "operating as an unregistered securities exchange, broker, and clearing agency." The agency alleged that Coinbase "unlawfully" facilitated the trading of "crypto asset securities" since at least 2019.
Last week, Sen. Cynthia Lummis, R-Wyo., filed an amicus brief in support of Coinbase, requesting that the SEC lawsuit be junked. Lummis said the financial watchdog's actions were "out of step."
© Copyright IBTimes 2023. All rights reserved.