Binance Withdraws License Application In Germany, Coinbase Expands Crypto Offerings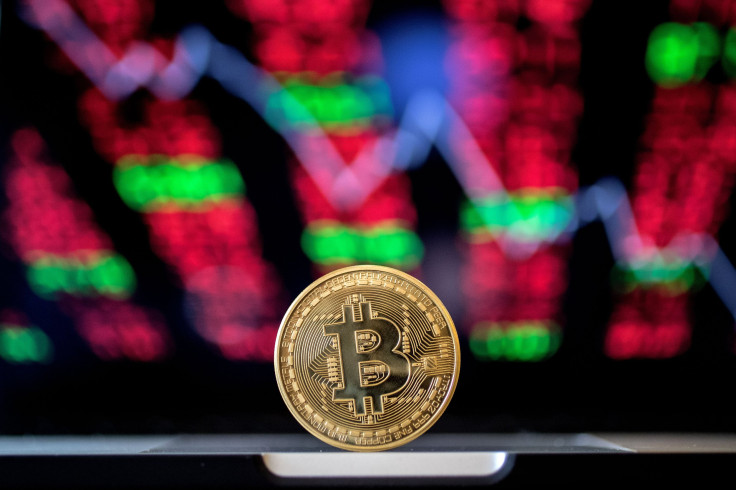 KEY POINTS
Last month, Binance said that it has the "right team and measures in place to continue our discussions with regulators in Germany"
Coinbase expanded XRP's availability to German residents a week ago
Binance confirmed that it has withdrawn its application to register with BaFin Wednesday
Binance has withdrawn its cryptocurrency license application in Germany, nearly a month after reports emerged that the German regulator BaFin would not grant the exchange a cryptocurrency custody license. Meanwhile, Coinbase has announced that eight crypto assets are now available to its German users.
Both Binance and Coinbase are among the world's largest centralized cryptocurrency exchange platforms by trading volume. Recently, they faced regulatory enforcement from the U.S. Securities and Exchange Commission (SEC) following a lawsuit alleging violations of U.S. securities laws.
In Europe, Binance has encountered numerous issues, with several countries ordering the exchange to cease operations. Last month, German media reported that BaFin denied Binance's crypto custody license application.
Binance initially claimed to have the right team and measures in place to continue discussions with German regulators.
However, on Wednesday, Binance confirmed that it had withdrawn its application to register with BaFin. This marks another regulatory setback for the exchange after facing restrictions in Belgium, denial of a license application in the Netherlands, and an ongoing investigation in France for alleged violations of anti-money laundering laws.
"Binance confirms that it has proactively withdrawn its BaFin application," a spokesperson for the company told Bloomberg via email.
"The situation, both in the global market and regulation has changed significantly. Binance still intends to apply for appropriate licensing in Germany, but it is essential that our submission accurately reflects these changes," the spokesperson further said.
While Binance is facing mounting pressure in both the U.S. and Europe, Coinbase has been expanding its offerings in Germany. The platform added eight crypto assets for German residents after it expanded XRP's availability to the country last week.
Starting July 25, Coinbase users in Germany can trade Arbitrum (ARB), Lido DAO (LDO), Blur (BLUR), (Helium (HNT), MultiversX (EGLD), 00 Token (00), Audius (AUDIO), Automata (ATA) through the exchange's official website, as well as on COinbase iOS and Android apps.
"Users can log in to buy, sell, convert, send, receive, or store these assets at http://Coinbase.com along with the @Coinbase iOS and Android apps. To access trading, users may need to refresh their application," the announcement reads.
Coinbase has also made headlines despite the SEC lawsuit, as it was named by both Nasdaq and CBOE spot Bitcoin exchange-traded fund (ETF) applicants as their market surveillance partner.
Jai Waterman, CEO of Blockstation, a decentralized trading ecosystem provider, shared his views on the SEC lawsuit against Binance and Coinbase with International Business Times.
"In 2015, we wrote an internal memo that predicted that when the crypto market reached a certain market cap, we believed around the trillion dollar mark, regulators would then react with enforcement measures. We called it, and it's exactly what's taking place now," the executive said.
"Regulators are against unlicensed brokers dealing in securities and they are against unregistered securities being offered to the public without the appropriate exemptions. What the industry calls cryptocurrency, is primarily securities, and it's the regulator's fiduciary responsibility to protect investors. In the cryptocurrency industry, we have a number of problems," he added.
"What we've seen with crypto exchanges is they have created a market where they act as the Exchange, Broker Dealer, Depository, the Transfer Agent, and even as the Regulator in some cases. In this case, Binance operates as all of the above. It is no surprise to us that regulatory action would be taken and that the SEC is going after Binance and Coinbase; we expected it to happen sooner," the Blockstation CEO told IBT.
"Repercussions of being offside with securities are serious, and the fines and jail time are significant. A variety of digital assets are being traded on large crypto exchanges, and it can be justified that the SEC would be going after Binance for various violations. I believe assets trading on most crypto exchanges are securities without the appropriate filings and disclosure, and there will be repercussions for all the players involved," Waterman further said.
Waterman works with exchanges, regulators, and Ministers of Finance worldwide on the development and adoption of these technologies.
© Copyright IBTimes 2023. All rights reserved.