Colin Powell Dings Romney On Foreign Policy Chops [VIDEO]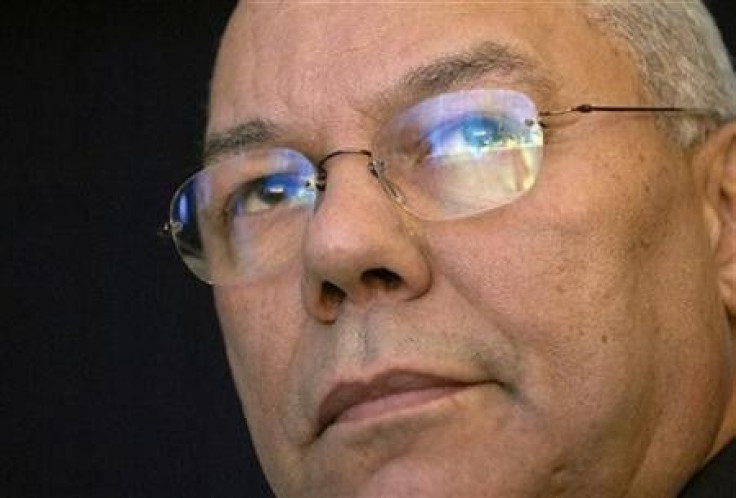 Mitt Romney got some unsolicited foreign policy advice Wednesday from Colin Powell, the former secretary of state and four-star general: Don't rely on your advisers so much.
Powell said there are policy advisers on the former Massachusetts governor's campaign team whose recommendations should get a once-over.
"When Gov. Romney, not too long ago, said the Russian Federation is our No. 1 geostrategic threat -- come on, Mitt. Think. That isn't the case," said Powell, who has also served as chairman of the Joint Chiefs of Staff under Presidents George H.W. Bush and Bill Clinton and national security adviser to Ronald Reagan.
During an interview on MSNBC's "Morning Joe," Powell said some Romney foreign policy aides are "quite far to the right and, sometimes, I think, might be in a position to make judgments or recommendations to the candidate that should get a second thought."
Powell's remarks came a day after appearing on NBC's "Today" Show, where he praised President Barack Obama for stabilizing the economy and aiding the auto industry, yet declined to give an endorsement, as he did in 2008.
Powell, a Republican who served under three GOP administrations, said he would consider backing Romney and wanted to hear what the presidential hopeful has to say about fixing the economy.
"I always keep my powder dry," Powell said.
But on Wednesday, Powell took Romney to task on foreign policy, mentioning how poorly the Republican Party's seasoned international affairs experts received the candidate's remarks on Russia being the U.S.'s top geopolitical foe.
"It's been catching a lot of heck from the more regular GOP foreign affairs community. We're kind of taken aback by it," Powell said. "Look at the world, there's no pure competitor to the United States of America."
Visit msnbc.com for breaking news, world news, and news about the economy
© Copyright IBTimes 2023. All rights reserved.