Confederate Flag Controversy: South Carolina Lawmakers Deeply Divided On Flag Removal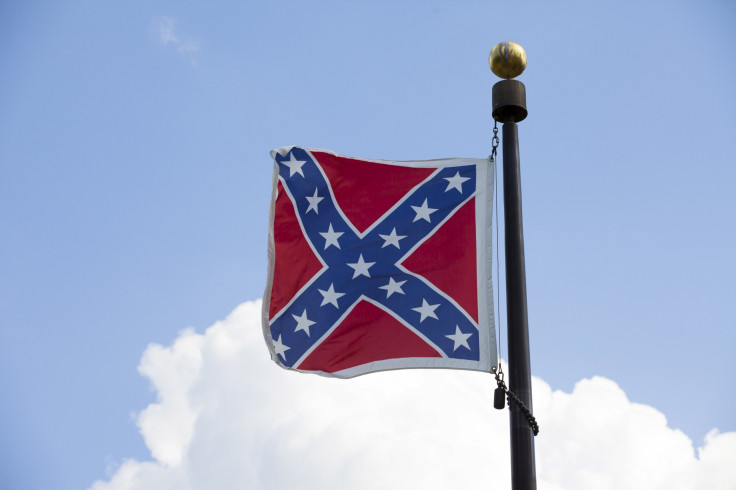 A majority of South Carolina lawmakers sought to avoid pinning down their positions on whether the Confederate flag should remain on Statehouse grounds in a Monday survey. The Post and Courier, a local daily, reached out to all 170 members of the state's House and Senate to understand how much support existed for the removal of the flag, advocated by several officials including South Carolina Governor Nikki Haley.
The move comes in the wake of the shooting deaths of nine African-Americans in a Charleston, South Carolina, Church last week by white man, Dylann Storm Roof, whose manifesto and videos espoused white supremacist views.
While less than half of those surveyed responded to calls for comment, among those who did, supporters of removing the flag outnumbered those who against it by 4-1. By the end of the day, only 19 of 46 senators responded to the call.
State Rep. Leon Stavrinakis, D-Charleston, told the Post and Courier that the rising tide of support in favor of the flag's removal meant that it was inevitable that it would come down. The flag is believed to be linked with the slave-owning former Confederacy and its racist views. "I think it's just an issue of timing at this point," he said.
On Monday morning, retail giant Wal-Mart Stores Inc. also announced that it will remove all of its Confederate flag merchandise from its inventory. "We never want to offend anyone with the products that we offer," the company said in a statement Monday. "We have taken steps to remove all items promoting the confederate flag from our assortment -- whether in our stores or on our web site."
The council for Berkeley County, which lies just north of Charleston, also voted Monday in favor of a resolution that calls on the state government to remove the flag from its grounds.
However, other lawmakers who spoke to the Post and Courier firmly defended the flag as a piece of the country's heritage. Rep. James Burns, R-Greenville, said the flag was a way of remembering the Confederate soldiers who fell in battle. "People look at it as honoring their heritage and the ancestors who fought in the war," he reportedly said. "They have a place in history and people want that observation made, not placed in a dark closet and hidden away somewhere."
In her speech calling for the flag's takedown, Haley acknowledged the divergent views on the issue, and said that everyone would be free to fly the flag on their private property. "But the state house is different, and the events of this past week call upon us to look at this in a different way," she said.
South Carolina was the last state to fly the Confederate battle flag atop its capitol building, before a 2000 compromise moved the flag to a nearby monument.
© Copyright IBTimes 2023. All rights reserved.