Congress To Probe Allegations That NSA Spied On Lawmakers, Israeli PM Netanyahu, During Iran Nuke Talks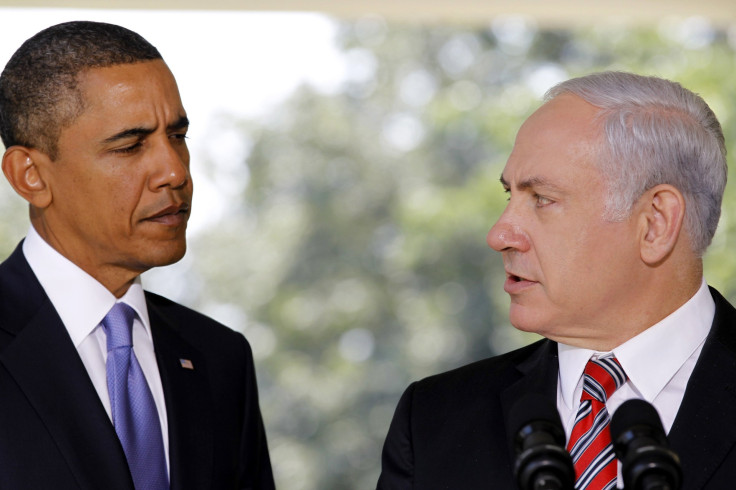 U.S. lawmakers said Wednesday they are investigating whether the National Security Agency spied on members of Congress while electronically eavesdropping on Israeli Prime Minister Benjamin Netanyahu during the Iran nuclear deal negotiations.
In a statement, House Intelligence Committee Chairman Devin Dune, R-Calif., said his committee is looking to determine "which, if any, of these allegations are true," according to the Hill.
The alleged spying came after President Obama's pledge earlier this year that U.S. intelligence agencies would no longer monitor friendly heads of state, according to the Wall Street Journal. The surveillance continued because of the Obama administration's concerns that Netanyahu would disrupt the Iranian nuclear deal, though it also included Israeli officials' conversations with U.S. congressmen.
Obama promised agencies would cease monitoring allied nations after the Edward Snowden document releases showed that the NSA had monitored the private communications of dozens of world leaders. German Chancellor Angela Merkel, French President François Hollande and other NATO leaders were taken off the spy list, the Journal reported Tuesday, but Obama authorized an ongoing dragnet on Netanyahu and other Israeli leaders, citing a "compelling national security purpose."
"Going dark on Bibi? Of course we wouldn't do that," one senior U.S. official told the Journal, referencing Netanyahu.
That collection swept up details on the communication between Israeli leadership and American contacts, including congressional lawmakers and U.S. Jewish advocacy groups. Obama administration and intelligence officials told WSJ the NSA regularly removed personal details on the lawmakers caught in the surveillance before sending the information along to the White House. Often, the conversations consisted of Israeli officials lobbying Democratic congressmen to vote against the Iranian nuclear pact, a major point of contention between Obama and Netanyahu.
The surveillance also revealed which Israeli government officials were leaking information from classified U.S. intelligence briefings, something the Netanyahu administration repeatedly denied doing.
The intelligence campaign has since ended, the Journal reported, though it began in 2008 when U.S. intelligence officials approached Obama's security team with a one-page survey on their desired goals. One option was "leadership intentions," based on the digital surveillance of other international politicians.
"Who's going to look at that box and say, 'No, I don't want to know what world leaders are saying,'" one former administration official said.
© Copyright IBTimes 2023. All rights reserved.