Coppertone Recall: Sunscreen Spray Products Pulled Due To Presence Of Carcinogen
KEY POINTS
The Coppertone recall affects 12 lots of sunscreen spray products
Exposure to benzene can increase the risk for certain cancers
The recalled products were distributed across U.S.
Coppertone is recalling certain lots of five sunscreen spray products after finding out they contain benzene, which is classified as a human carcinogen.
The recall affects 12 lots of Coppertone sunscreen spray products that were manufactured from Jan. 10 to June 15, 2021, the company announcement posted on the U.S. Food and Drug Administration (FDA) website noted. The affected products are the CT P&S BABY SPF50 SPRAY 5OZ 12S, CT P&S KIDS SPF50 SPRAY 5OZ 12S, CT SPORT MIN SPF50 SPRAY 5OZ 12S, CT P&S SPF50 SPRAY 5OZ 12S and CT SPORT SPRAY SPF50 1.6OZ 24S.
Exposure to benzene, whether through inhalation, orally or via skin contact, may lead to an "increased risk" for cancers such as leukemia as well as other blood disorders. In fact, it has been linked to a number of conditions, including acute lymphocytic leukemia, multiple myeloma and non-Hodgkin lymphoma.
This is because benzene can cause cells to "not work correctly," the Centers for Disease Control and Prevention (CDC) explained. For instance, it can cause the bone marrow to "not produce enough red blood cells" or damage the immune system.
According to the agency, the severity of poisoning from benzene depends on the route, amount and length of exposure. The exposed person's age and preexisting medical condition are also key factors.
As for the current recall, the company hasn't received "any reports of adverse events" related to the issuance.
"Daily exposure to benzene at the levels detected in these affected Coppertone aerosol sunscreen spray products would not be expected to cause adverse health consequences based on generally accepted exposure modeling by numerous regulatory agencies," Coppertone, which is owned by Beiersdorf, said, noting that it is recalling the sunscreen sprays "out of an abundance of caution."
The specific lot numbers, UPC and manufacturing dates of the recalled Coppertone sunscreen sprays are available on the FDA website and so are photos of the affected products' packaging. They were sold via various retailers "nationally" in the U.S.
Those who may have bought the product are being advised to stop using it and instead dispose of it appropriately. People may also contact the company at 1-888-921-1537 if they have questions about the recall.
"The FDA and other medical authorities recognize the public health benefits of sunscreens and strongly advise the use of sunscreen along with other protective measures from the sun," the announcement noted.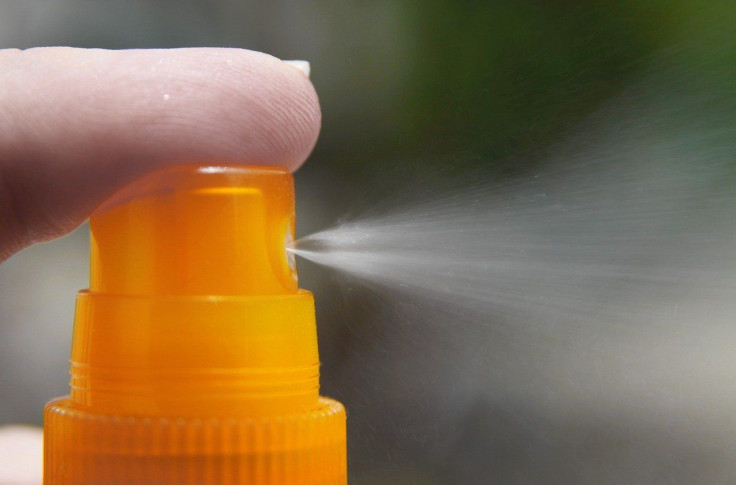 © Copyright IBTimes 2023. All rights reserved.