The Cord-Cutter's Guide To TV: How To Pick The Streaming Services And Devices You Need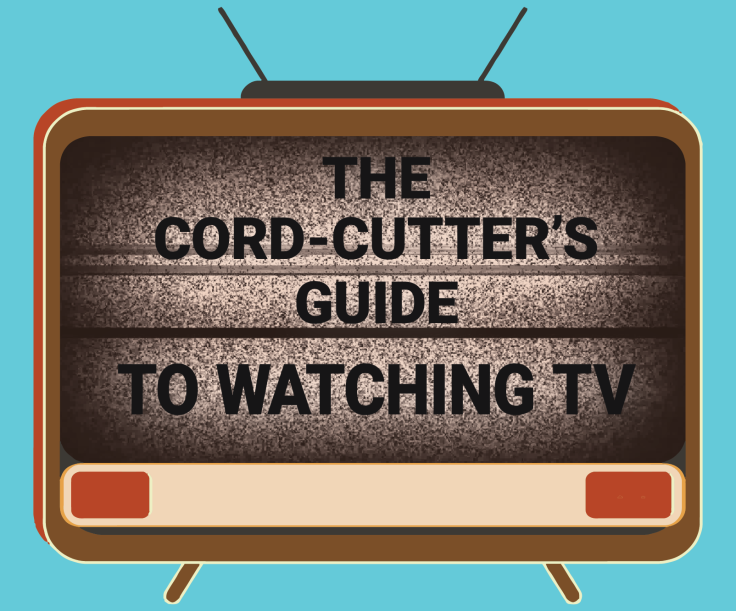 Ditching your cable subscription to go online-only -- or cutting the cord -- can be intimidating, especially with the growing number of subscriptions, boxes, devices and services to choose from. Pick one service and it may have all the channels you want except a few. Picking more than a couple can easily end up as expensive as a traditional cable subscription once you factor in the cost of broadband.
So how do you navigate through it all? Whether you're a TV addict or a casual watcher, use our interactive guide for a personalized TV service created by … you:
Here's an overview of services currently available:
Netflix: $8.99/month
For less than $10, Netflix gives customers access to a rotating selection of films, TV series and its own original content, such as "Arrested Development," "Orange Is the New Black" and the Emmy-winning series "House of Cards." The main drawback to the service is content can sometimes lag behind physical vendors such as RedBox and finding more content can sometimes require the use of third-party websites such as Instant Watcher.
Sling TV: $20/month
Dish Network's Sling TV brings 21 live television channels -- including ESPN, Disney Channel and more -- to laptops, tablets, mobile phones through Amazon's Fire TV, Roku, Xbox One and Google's Nexus Player. Additional channel bundles can be had for $5 more a month. Fully loaded with HBO, Sling's price shoots up to $60 a month.
PlayStation Vue: $49.99/month
Sony's attempt at cracking the streaming television formula comes in the form of PlayStation Vue, which comes with over 50 channels starting at $49.99 a month, such as Fox News, NBC, Cartoon Network and Fox Sports. The more expensive plans give access to additional sports and entertainment channels for $10-20 more per month. However the selection offered can vary depending on market.
HBO Now: $14.99/month
For the first time ever, HBO is available without a cable subscription through the HBO Now standalone streaming service. For $14.99/month, customers have access to full HBO original series, including the latest episodes of "Game of Thrones" and a rotating collection of films. For the first three months the service is exclusive to Apple devices, including the Apple TV, iPad and iPhone. However, that doesn't preclude traditional cable companies such as Cablevision from offering it as well.
Hulu Plus: $7.99/month
If live television isn't essential to your television experience, Hulu Plus offers an alternative way to watch your favorite shows for under $10 a month from major networks such as NBC, ABC and the CW. Fox shows are also available, but only eight days after a show airs if a Hulu user doesn't have an active cable or pay TV subscription. Another drawback to Hulu is ads that play throughout each episode, regardless of the monthly fee.
Amazon Prime: $99/year
In addition to two-day free shipping, a subscription to Amazon Prime also nets users a subscription to Amazon Instant Video, which includes original series such as "Transparent" and "Bosch," as well as HBO's original-series back catalog. If video content seems lacking, Amazon also offers music streaming as part of its Prime subscription.
CBS All Access: $5.99/month
If the latest episodes of "NCIS," "Big Bang Theory" and "Hawaii Five-O" are the only shows on your must-have list, CBS All Access can provide them and access to the network's back catalog for $5.99 a month. While it also provides access to live television in select markets, NFL games are not available due to licensing agreements.
WWE Network: $9.99/month
Wrestling fans can get full access to 24/7 WWE programming and an on-demand library through WWE Network for $9.99 a month. Live pay-per-view access to events such as "Wrestlemania" and "Summerslam" are also included at no additional cost.
Noggin: $5.99/month
Keeping your preschooler occupied doesn't necessarily mean sitting them at the giant flatscreen TV in the living room. With a $5.99-a-month subscription to Noggin, children are given access to hundreds of ad-free episodes and videos from shows such as "Blue's Clues," "Little Bear" and "Franklin and Friends," through an iPhone or an iPad.
YouTube: Free (Mostly)
If traditional television shows aren't your bag, YouTube can be a welcome video alternative. Whether you want short sketches or longer-form pieces, the video site has it all. Of course that means millions of videos for the user to choose from. It is also readying a subscription service to eliminate ads, though no price has been publicly announced.
Vessel: $2.99/month
If you regularly watch certain YouTube channels, Vessel aims to give up to three days' early access to their content.The service has signed over a dozen content partners, including Epic Meal Time, Tanya Burr and Unbox Therapy, according to Variety. Clips from the Machinima video network and traditional television shows such as "Ellen" and "Late Night With Jimmy Fallon" are available as well.
Verizon FiOS Custom TV: $55/month
Factoring in Internet subscription costs, cutting the cord can sometimes be more expensive than keeping a traditional cable service. As an alternative, Verizon has begun offering a "skinny bundle" which comes with a base channel package and two channel packs from different content genres. If customers want more than two, additional packs will cost an additional $10 a month.
MLB.TV: $19.99/month
If Major League Baseball is the only sport you tend to watch, subscribing to MLB.TV can provide video streaming on your laptop or desktop. By spending an additional $5 a month, you'll also have access from mobile phones, tablets, set-top boxes and video game consoles such as the Microsoft Xbox One and Sony PlayStation 4. Unfortunately, the service is most useful for away games, since it is still subject to local and regional blackout restrictions.
DirecTV NFL Sunday Ticket: $99.99/season
A little known secret is DirecTV offers its NFL Sunday Ticket as a standalone package. The catch: it's limited to select apartment buildings, universities, New York, Philadelphia and San Francisco. If you've met those requirements, DirecTV offers the service starting at $99.99/month for mobile devices only and $149.99 for mobile and video game console streaming.
NBA League Pass: $49.99/season
Similar to DirecTV's NFL Sunday ticket, NBA League Pass provides access to live basketball games all-season on mobile devices, laptops, streaming media devices and video game consoles. Mobile-only service comes in at $49.99 and a broadband only package which includes viewing on streaming media devices and consoles is priced at $199 to watch all 30 NBA teams. Or opt to watch five teams you choose for $149. As with other sports streaming services, NBA League Pass is most useful if your favorite teams aren't nearby, since it's subject to blackout restrictions.
© Copyright IBTimes 2023. All rights reserved.