Coronavirus Derails Apple From Realizing iPhone Shipment Target
KEY POINTS
Noted analyst Ming-Chi Kuo said he expects Apple to ship fewer iPhone units during Q1 2020
This is due to the impacts of the current Coronavirus outbreak in China
The outbreak continues to spread, and has affected more than 17,000 people in 27 countries
Apple might ship fewer than expected iPhone units during the first quarter of the year, according to noted analyst Ming-Chi Kuo.
In an investors note (seen by Apple Insider), Kuo outlined his expectations when it comes to Apple's iPhone shipments during the first quarter of 2020, saying it is less than the number of units the Cupertino tech giant shipped at the same time last year.
The analyst, known for his solid track record when it comes to making predictions about Apple's products, said the iPhone maker's performance is affected by the current spread of the 2019 Novel Coronavirus (2019 nCoV).
"Our latest survey indicates that the iPhone supply is being affected by the Coronavirus and, therefore, we cut the iPhone shipment forecasts by 10% to 36-40 million units in 1Q20 (vs. 38 million units in 1Q19)," writes Kuo.
The analyst also emphasized that he is unsure as to the number of units Apple might ship next quarter due to the current outbreak and the worries it has caused among consumers, whether inside or outside China.
"Now it's difficult to predict the shipments in 2Q20 because of the uncertainties of the Coronavirus epidemic and consumer confidence," Kuo wrote.
Despite these predictions, Kuo didn't change his estimates regarding Apple's earnings or stock target price. He simply advised that investors should look at the iPhone's supply chain "after the Coronavirus epidemic becomes stable."
Until then...
The 2019 nCoV epidemic has caused a lot of worry and fear among consumers, and has affected Apple's business inside China, where the virus has spread.
In response to the epidemic, Apple has closed all of its offices and retail stores in China, and will keep them closed until Feb. 9, CNBC reported. The Cupertino tech giant indicated that it hopes to open these "as soon as possible," but whether it will be able to remains to be seen. It will continue to monitor the situation, it said.
As of writing time, more than 17,200 confirmed cases of nCoV in humans have been reported, and 361 have died from the virus – one death of which occurred for the first time outside China. The virus has spread to a total of 27 countries.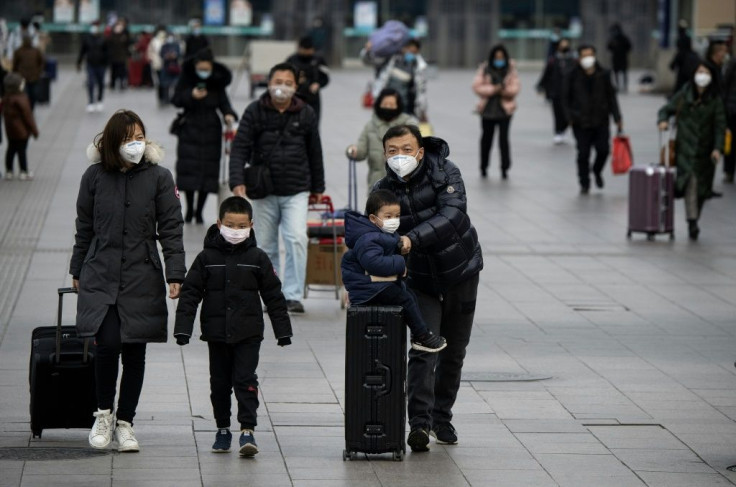 © Copyright IBTimes 2023. All rights reserved.