Coronavirus Update: Apple Encourages Employees Based In Silicon Valley To Work From Home
KEY POINTS
Apple wants its Silicon Valley-based employees to work from home
Due to growing coronavirus fear, the iPhone maker has asked employees to telecommute on Friday
It is not confirmed if Apple would extend the work-at-home policy
Amid the growing concern regarding the coronavirus (COVID-19) outbreak, Apple is encouraging its employees based in Silicon Valley to work remotely.
According to Mark Gurman from Bloomberg, Apple has put in place the work-from-home policy for Friday. The tech giant is yet to decide if it will continue the policy in the coming week.
"Apple is encouraging employees in Silicon Valley to work from home today if they can as an "additional precaution." Its local retail stores remain open," Gurman tweeted.
Two main headquarters are located in Cupertino, California. One is the Apple Park campus, while the second one is the Infinite Loop.
The report has mentioned that this policy is also offered to Apple employees in Seattle. The retail stores are scheduled to open in the San Francisco Bay Area. However, due to a large number of confirmed coronavirus cases in Seattle, the company is limiting the "Today at Apple" classes in the area.
Moreover, the Genius Bar service appointments will be spaced out to avoid people getting close to one another.
Meanwhile, Santa Clara County has issued a new coronavirus prevention guidance to employers.
"We understand that people are very concerned about COVID-19. I want to remind the public that the vast majority of people who become infected with COVID-19 do not become seriously ill and fully recover. We are making these recommendations to protect the most vulnerable members of our community from the virus and slow its spread,' Dr. Sara Cody, Santa Clara County Public Health Officer, said.
Companies in Santa Clara County, California include Apple (Cupertino), Google (Mountain View), Tesla (Palo Alto) Adobe (San Jose), Netflix, Nvidia (Santa Clara), and LinkedIn (Sunnyvale). The new guidance to be followed by employers includes the suspension of nonessential employee travel. Also, "minimize the number of employees working within arm's length of one another, including minimizing or canceling large in-person meetings and conferences." Due to the coronavirus outbreak, the county has advised the employers to promote telecommuting options whenever possible. The county has also advised employers to urge workers to take leaves when they are unwell and maximize the benefits related to sick leaves.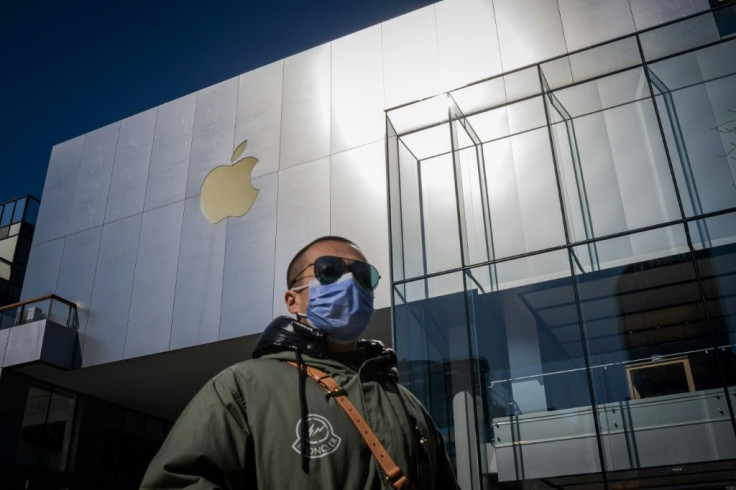 © Copyright IBTimes 2023. All rights reserved.