Coronavirus Update: China, Iran, Israel Mount Assault On Privacy With Surveillance, Location Tracking
KEY POINTS
Coronavirus has led to an increase in the use of facial recognition and location tracking
Iran is tricking citizens to share their location using a prevention app
China has developed advanced facial recognition that works even when people wear masks
Among the changes that Coronavirus has brought about is the increased use of facial recognition and location tracking technologies.
While the use of such technologies has been controversial in the past due to privacy concerns, governments around the world are skirting such concerns and employing these technologies far and wide.
One of the countries taking advantage of the situation is the Islamic Republic of Iran. Vice reported Saturday that the Iranian government had launched an app to diagnose coronavirus infections. However, it actually had a hidden purpose — the app collected location data on millions of Iranian citizens.
The app was present in an Iranian app store called Café Bazaar. The government sent out a notice to tens of millions of Iranians to "install the software to determine whether they had been infected with the coronavirus."
The app, AC19, obviously, could not tell whether or not a user had the virus, but it made citizens reveal their date of birth, addresses and most importantly, it could track people in real-time using their phones. Once installed, it asks user's permission to send precise location data to government servers.
"The regime's survival is intertwined with suppression, surveillance, espionage, and intruding in the most personal affairs of the Iranian people. It does not spare any opportunity to intensify its efforts, even at the time of such a major crisis such as the coronavirus," Shahin Gobadi of the National Council of Resistance of Iran, based in Paris, told Vice News.
Around 3.5 million people are expected to have downloaded the app. Iran, one of the locatons worst-affected by the coronavirus outside China, is using the app possibly to prevent protests such as the ones that took place in 2018 and 2019, in which 2,000 people are estimated to have died.
Iran is not alone in adopting such practices though. Israel is using advanced anti-terrorism technology to locate people who are suspected to have contracted the virus. While the country has not revealed the details of its plans, Reuters reported Sunday that these tools may include tracking smartphone users' location and tracing metadata to determine a patient's travels and contacts.
China has been way ahead of the curve in using these technologies. The country has already deployed facial recognition technology widely and even claims to have the sophistication to recognize people even if they are wearing face masks or are in a crowd. The technology, the government claims, is being used to track and isolate coronavirus patients and prevent the virus from spreading further.
Guangzhou City in China has even rolled out facial recognition equipped thermometers to scan and identify patients with coronavirus symptoms.
In Russia, facial recognition tech is being used to ensure that quarantined patients don't escape from facilities. In Singapore, ride-sharing apps are sharing data with the government to track individuals who have visited an affected area.
Governments around the world are prepping large surveillance networks, including personal cell phone tracking, AI and facial recognition. While these are being seen as necessary public health measures to combat a global emergency, larger questions of violation of privacy remain unanswered.
People are being tracked not just using cameras but also their phones and there is little or no transparency on their use. Users don't know, in many cases, what data is being collected, where it is being sent and for what purpose it may be used.
"It's mission creep. The techniques of mass surveillance became more permanent after these events," Maya Wang, Senior China Researcher, Human Rights Watch, told the Guardian.
While people may sign off their rights during an emergency, and allow governments to violate their privacy, willfully or not, this may put a lot of power in the hands of governments and its effects will only be seen once the pandemic is over.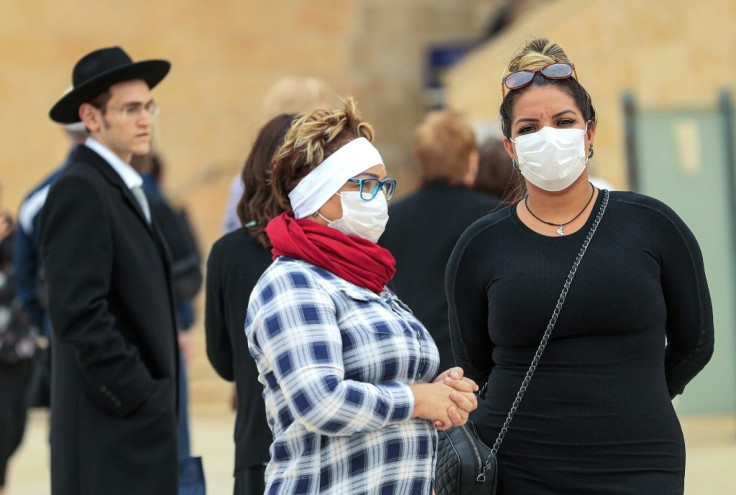 © Copyright IBTimes 2023. All rights reserved.
FOLLOW MORE IBT NEWS ON THE BELOW CHANNELS