Coronavirus Update: India Prepares To Evacuate Citizens From China After Confirming First nCoV Case
KEY POINTS
First confirmed corononavirus in India recorded in Kerala state
The patient was a female student at Wuhan University in China
Local health officials said the country is prepared to handle the situation
The first batch of Indian students from Wuhan City will be airlifted on Friday
The Indian Embassy in Beijing announced, Thursday, that it will airlift the first batch of its citizens from Wuhan City on Jan. 31, after local health officials confirmed the first case of novel coronavirus, also known as 2019 nCoV, in India.
Over 250 to 300 Indian students are said to be stuck in the epicenter of the coronavirus outbreak, raising concerns over their health and overall well-being.
"It was decided that steps may be taken to prepare for possible evacuation of Indian nationals in Wuhan. Accordingly, Ministry of External Affairs will make a request to the Chinese authorities," a government statement released on Monday read, per Financial Express. It added that both the ministry of health and ministry of civil aviation will make arrangements for quarantine facilities and transport.
India's first confirmed case of coronavirus recorded in Kerala
Kerala health minister KK Shailaja revealed that a female student at Wuhan University in China was tested positive for the novel coronavirus after coming back to the southern state of Kerala.
"The preliminary test result has been returned positive. It will confirmed only after the Gene Sequencing test. The patient's condition is stable and does not show severe symptoms," Shailaja said.
The Indian ministry of health and family welfare, in a statement, shared that the patient is in isolation in a local hospital and is being closely monitored. As of Jan. 30, there are a total of 806 people under observation in Kerala.
NDTV reported that three suspected cases of the virus were recorded in New Delhi on Tuesday. The patients, who have symptoms similar to those of the fatal disease, were admitted to Dr. Ram Manohar Lohia Hospital.
India's ministry of health is equipped to handle the situation
Despite the increasing number of suspected cases, Kerala Chief Minister Pinarayi Vijayan urged people to be cautious and avoid panicking since the health department is prepared to handle the situation. He, also, said that instructions have been given to all state-run hospitals to make sure that proper steps are taken should things exacerbate.
"People who came back from China should appear for screening test. It is important to check the spread of the disease," Vijayan stated. "Even before the first confirmed case we were doing our best to ensure diagnosis and then to treat it if any positive cases of Coronavirus arise," Health Minister Dr. Harsh Vardhan added, per Business Standard.
Aside from China and India, there were also confirmed cases in South Korea, Taiwan, Japan, Vietnam, Singapore, Malaysia, Cambodia, France, Germany, Finland, United Arab Emirates, Canada, Australia and the United States. Philippines confirmed its first case on Thursday.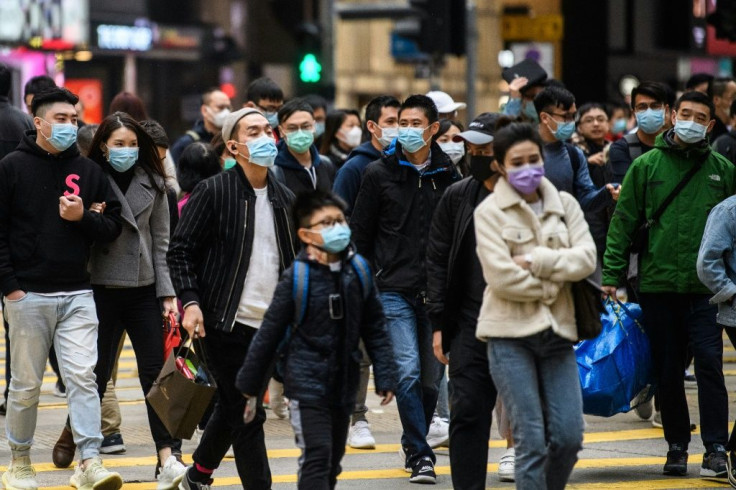 © Copyright IBTimes 2023. All rights reserved.