Could SaaS Technologies Be Right for Your Business? Brian Kalish CEO of Xigem Technologies Shares These Key Benefits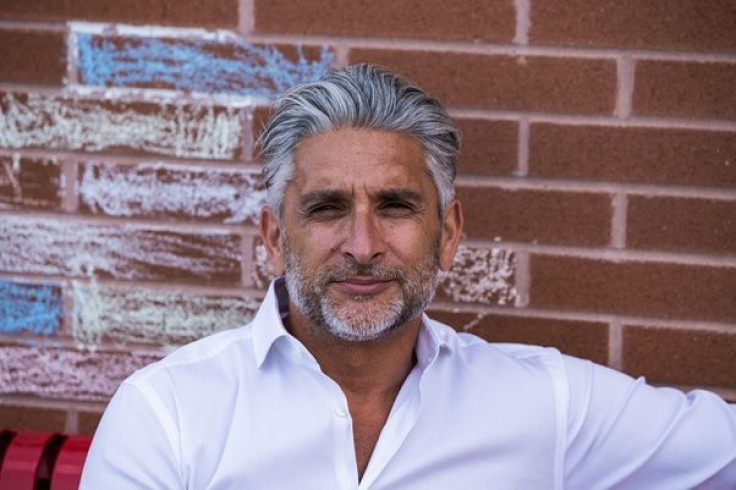 The coronavirus-induced lockdowns triggered a widespread shift towards remote work—this shift thrust software-as-a-service (SaaS) into the limelight. In turn, businesses of varying sizes recognized the benefits of migrating from on-premise software to the cloud.
Brian Kalish, the chief executive officer of Xigem Technologies, recently discussed the advantages of SaaS solutions for businesses. He believes that the current digital revolution will spur significant growth in the SaaS market. Kalish also talked about life before the pandemic, which entailed the shared economy and the adjustment to a remote economy.
As a result, many companies, including Google and Facebook, adopted a hybrid model that allows employees to enjoy flexibility.
According to Kalish, Xigem Technologies realized the need to support businesses with technology capable of improving organizations' ability to manage remote staff, assets, and remote customer relationships. Businesses can take advantage of iAgent, a cloud-based enterprise, and CRM software.
Kalish believes that this tool is capable of revolutionizing the cloud computing space. It streamlines organizations' ability to connect with remote staff and customers more effectively. He further outlined the benefits of migrating to software-as-a-service solutions, allowing you to make an informed decision.
Here are the key advantages you should consider.
What Makes SaaS Appealing?
Software-as-a-service comes with wide-ranging benefits for businesses looking to save costs, improve security, access the latest technology, and enhance collaboration. It's no surprise that cloud-based business apps are in high demand. SaaS allows firms to deploy faster and leverage a wider selection of functionalities.
Brian Kalish highlighted the following benefits:
Improved collaboration
Access to the latest technologies
Lower application cost
Flexibility
Regular updates
Enterprise-grade security features
Increased integration options
Scalability
Regular backups reduced data loss risk
Improved Collaboration
With remote living on the rise, Brian finds SaaS a no-brainer for businesses looking to improve support for remote teams. In turn, companies can enhance collaboration between teams, regardless of location. SaaS empowers teams to work on the same documents simultaneously without compromising efficiency.
The cloud-based solution stores data intelligently to avoid the loss of critical information. It eliminates the need to email documents to team members for review. Shared data is accessible from a centralized location. Companies can take advantage of wide-ranging cloud storage solutions to maximize data protection.
Flexibility
According to Kalish, flexibility is an essential aspect for any business looking to enhance efficiency. For this reason, he recommends switching to SaaS solutions to gain a competitive advantage. With software-as-a-service, it becomes easier to adapt to new operational requirements or market conditions.
Other key components of SaaS flexibility include the ability to add new users and customize specific features. Scalability and increased integration options also translate to high levels of flexibility.
Scalability and Integration
Brian noted that many organizations migrate to cloud-based solutions to leverage the scalability and integration benefits of SaaS applications. By simplifying integration, companies maximize flexibility and operational agility. In doing so, they no longer worry about switching from one app to another to handle day-to-day tasks.
Meanwhile, SaaS allows your business to expand IT capabilities more conveniently and faster without causing major disruptions. For Kalish, this capability eliminates the need to spend a lot of money upgrading onsite infrastructure to cope with increased operational requirements. Instead, your company can increase or reduce access to specific on-demand features or services.
Gain Access to the Latest Features
Accessing the latest technologies and features is critical to boosting the productivity of your teams. SaaS solutions can improve efficiency in the workplace. Increased productivity translates to enhanced customer satisfaction and more revenue, boosting the long-term viability of your business. Cloud-based platforms regularly introduce new innovative features that enhance the efficiency of various business processes.
Brian Kalish highlighted iAgent as a good example of an innovative technology capable of enhancing efficiency. Xigem Technologies offers AI Agent to help your organizations streamline customer relationship management. This patented, out-of-the-box SaaS solution comes with several benefits: process automation, customizable features, app integration, and robust security features.
Lower Costs
Small firms and large corporations can take advantage of SaaS solutions to reduce IT costs. By relying on cloud-based platforms, companies eliminate spending on infrastructure maintenance and other related costs. In addition, SaaS supports various operating systems and devices, leaving companies to identify the right web browsers.
According to Kalish, SaaS solutions eliminate the need to hire tech experts to build platforms for your organization. These savings can provide a welcome boost to your company's bottom line and long-term growth prospects. Your business can invest the extra funds in other productive aspects to meet customers' changing needs.
Most platforms provide access to secure and scalable software-as-a-service solutions based on a subscription-pricing model. This approach helps reduce the overall cost of the service. Your company leverages the minimal initial investment and limited hardware requirements.
These cost savings also contribute to reduced investment risk and faster deployment.
Robust Data Protection Measures
Software-as-a-service vendors invest heavily in the latest cybersecurity technologies to safeguard clients' data. Thus, you can enjoy peace of mind knowing your sensitive information is out of reach of cybercriminals. Platform providers, including Xigem Technologies, deploy security measures capable of monitoring, detecting, and thwarting unauthorized access.
Examples of security solutions deployed by SaaS companies include multi-factor authentication (MFA) and advanced encryption methods. Automatic regular updates and backups also play an integral role in maximizing data protection. These measures also include admin controls that allow you to determine user access and privileges based on your operational requirements.
Brian Kalish says businesses can find it easier to comply with regulatory requirements by switching to software-as-a-service platforms.
The Xigem Technologies Difference
Xigem offers software-as-a-service solutions that support businesses in the emerging remote economy. Chief executive officer Brian Kalish says Xigem's SaaS platform helps boost productivity and remote operations. These capabilities are useful to companies with remote staff, students learning online, and other potential users.
Companies leverage its technologies to manage various operational aspects, including remote employees, assets, and customers. Its flagship offering, iAgent makes it easier to manage service cycles, transactions, assets, and fulfillment cycles. This technology plays a critical role in enhancing customer conversion, acquisition, and retention. It allows organizations to match specific consumers with services and sales.
iAgent undoubtedly revolutionizes operations for businesses in sectors such as transportation, insurance, education, manufacturing, retail, and healthcare.
To discover more information about Xigem's offerings or start a free trial of iAgent, get in touch with Xigem Technologies today.