Critics Say Trans-Pacific Partnership Agreement Favors Big Pharma, Forgets Patients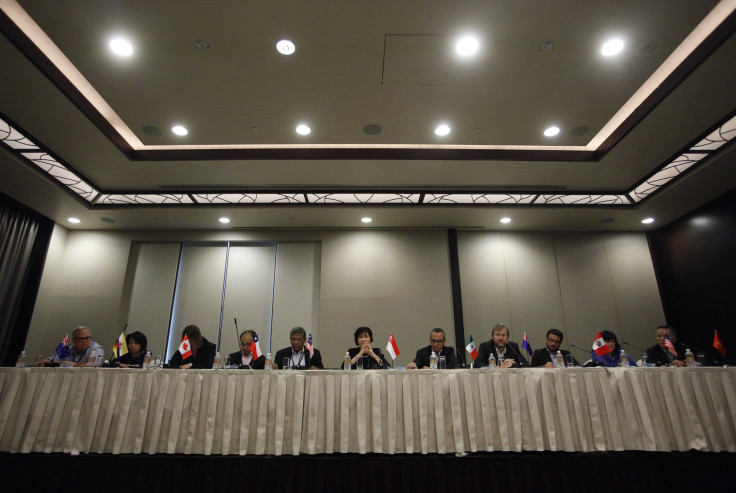 Pharmacuetical industry leaders are meeting in Australia this week to finalize a massive trade agreement between the United States and 11 other countries, negotiations that critics say may result in strong intellectual property protections for drug companies at the expense of patients' access to medicines.
Last week, WikiLeaks released a 77-page document showing a draft of proposed rules debated behind closed doors. The proposal called for stronger patent protection for pharmaceutical companies. While some observers argue the measures will help boost business and trade, others worry about what it means for poorer nations. Critics say that the lack of transparency and heavy influence of corporate players is a dangerous combination.
"Everyone is advocating for their own position, but you have to strike a balance here," said Robert Stoll, former U.S. Patent and Trademark Commissioner, currently an attorney at Drinker Biddle & Reath LLP. "But what I find most disconcerting is that in this day and age we need to keep this under wraps."
The Trans-Pacific Partnership (TPP) is a proposed free-trade agreement involving the United States, Australia, Brunei Darussalam, Canada, Chile, Japan, Malaysia, Mexico, New Zealand, Peru, Singapore and Vietnam. It is intended to lower tariffs and promote economic development between the countries.
Intellectual property rights are one of many issues being discussed, and one particular part related to the pharmaceutical industry has been especially contentious: compulsory licensing, which allows a generic drug producer to copy a patented product without permission in times of great need. Proponents say this is a necessary feature that ensures patients' access to essential medicine if the need is great, regardless of cost. But members of the pharma industry fear the regulation is being misused, and they say it's infringing on their legal ownership rights.
"I think it's important to have that article in there, but I think it's also important that a country have strong patent protection to enable growth in new areas," Stoll said.
The rule is included in articles 30 and 31 of the World Trade Organization's Trade-Related Aspects of Intellectual Property Rights (TRIPS) agreement, signed in 1994. There were no references to this rule in the proposed leaked draft, which did outline the possibility of a 12-year timeline for drug companies to keep their patents on drugs, which would delay cheaper, generic versions of medicines from hitting the market.
"This would give an advantage to the pharmaceutical companies at the expense of patients," said Peter Maybarduk, program director of the Global Access to Medicines Program.
Maybarduk explained that even with original World Trade Agreement rules, some of the poorer members of the TPP would be at a major disadvantage. Vietnam, for example, is one of the poorest and doesn't have the same intellectual property regulation as its American or Australian counterparts.
"The public health systems in these countries just can't handle it," Maybarduk said. "In exchange for a trade agreement, they're being asked to trade away a number of safeguards in their economies."
But industry proponents say stronger intellectual property protection in these countries will help promote growth in a valuable industry.
"Strong [intellectual property] protections are the important foundation for economic growth and development," said Mark Grayson, a spokesperson for the Pharmaceutical Research and Manufacturers of America (PhRMA), a drug industry lobbying group. "People signed on because they want high standards."
While he said he wouldn't comment directly on the leaked documents, he did note that no part of the agreement had been finalized.
"Nothing means anything until it's done," he said.
Trade officials will meet in Canberra Oct. 25-27 to finalize the agreement.
© Copyright IBTimes 2023. All rights reserved.