Crude Crash Impacts India's Efforts To Boost Self-Sufficiency: Report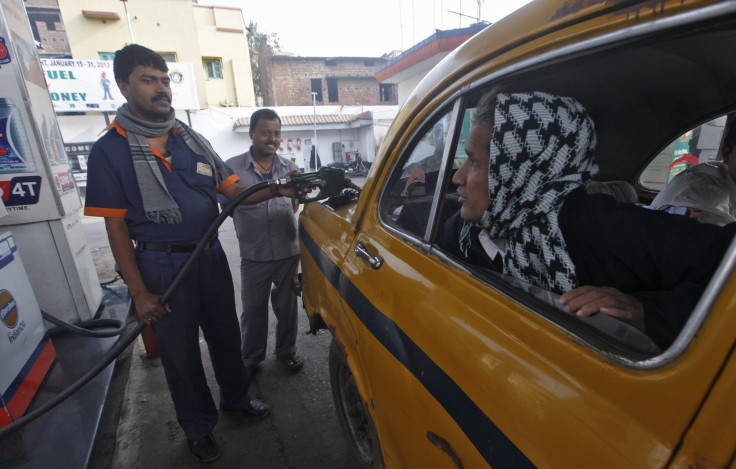 Crashing oil prices will hit India's energy security efforts, and impact Indian Prime Minister Narendra Modi's roadmap for the country to reduce dependence on oil imports by 10 percent in the next few years, local newspaper Economic Times reported Monday, citing industry executives and analysts.
India, which imports 80 percent of its daily oil needs, should make such a reduction by 2022, Modi said in March.
A barrel of Brent crude oil, a benchmark for oil prices around the world, closed below $40 on Monday for the first time since early 2009. Stock markets around the world plummeted on the day, triggered by a rout in China. Investors remain nervous about the slowdown in the world's largest consumer of raw materials.
Oil companies in India, especially private ones, are hesitant to invest money in new projects, thwarted by cheaper imports, the paper reported, citing an unnamed industry executive.
In March, Cairn India Ltd. slashed capital expenditure for the fiscal year 2015-16 by 60 percent. Falling oil prices made it unviable to invest in additional capacity, the company, which accounts for a quarter of India's oil production, said at the time.
India's consumption of petroleum products rose 6 percent in the April to July period versus the year earlier, but as imports become cheaper, a simultaneous cut in local production hurts the country's energy security, the newspaper reported.
In that period, local production was little changed at 12.4 million metric tons (mmt) from 12.5 mmt a year earlier. Imports of crude, however, rose 6 percent to 66.3 mmt and petroleum products import jumped 40 percent to 9.2 mmt. India's own share of petroleum products consumed fell to 20.1 percent from 21.3 percent.
Consumption could potentially be higher had the government passed on the entire benefit of lower oil prices. "Given that the government is unwilling to pass on the entire benefit of low crude prices in terms of ensuring lower retail prices of petrol and diesel, the impact will be somewhat muted," Kunal Kundu, vice president and chief economist in India at Societe Generale, said in an Aug. 13 report. Kundu was referring to the effect of lower prices on deflation in the economy.
While state-owned companies such as Oil and Natural Gas Corporation Ltd. have continued to invest in some new projects, under pressure from the federal government, it won't be enough to meet the 10 percent reduction in dependence on oil imports, the paper reported.
© Copyright IBTimes 2023. All rights reserved.