Cruise Ship Passenger 'Deliberately' Jumps Overboard Norwegian Ship, Body Not Yet Found
KEY POINTS
An Australian man went overboard a cruise ship in the Hawke's Bay region near New Zealand
The man went missing at 7 pm Sunday
Search operations that resumed Monday morning have been called off
The search for a man who went overboard a cruise ship in the Hawke's Bay region resumed Monday morning. However, it was reportedly called off after a few hours.
The Norwegian Cruise Line was on a voyage from Australia to New Zealand. The ship line said the 62-year-old Australian national "deliberately jumped" overboard while sailing from Napier. It cited witness accounts and video footage from cameras on the ship.
Norwegian Jewel was supposed to dock at Auckland on Monday morning.
Search for the missing man has been called off, per RNZ. However, the cruise line has not revealed further details as to the reason of the search suspension. Rescue Co-ordination Centre spokesperson Vince Cholewa told RNZ that pending information, the search remains suspended.
The Australian passenger went missing 7 pm Sunday. The passenger believed to have gone overboard near the Mahia Peninsula of New Zealand's North Island. It is still not known whether the man was alone or had a companion on the cruise.
"Unfortunately, the guest has not been found. Our thoughts and prayers are with the individual's family during this difficult time," the Cruise line said in a statement.
Cholewa also said officers from Maritime New Zealand and police would meet the ship in Auckland to inquire about the incident.
A container ship with powerful lights on water assisted in the search, as well as one Air Force helicopter and two yachts but the man was not found.
In the morning's search, the Napier Coastguard and the Eastland Rescue Trust helicopter service also joined.
Cholewa said passengers on board were cross-checked and authorities reviewed CCTV footage to confirm someone had gone overboard. The ship can carry 2376 passengers.
Cruise expert Dr. Ross Klein said 358 people have gone overboard since 2000 and this is 27th case this year, Cruise Law News noted.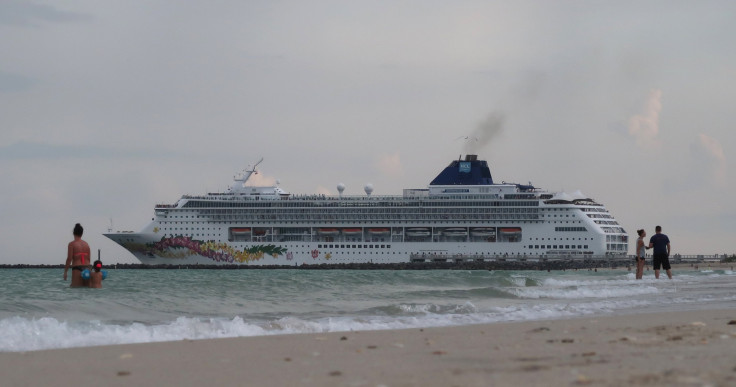 © Copyright IBTimes 2023. All rights reserved.