Crypto On Nov. 9: Bitcoin, Ether Crash After Huge Sell Takes Place
The crypto market crashed Wednesday as leading cryptocurrencies Bitcoin (BTC) and Ether (ETH) lost the $19,000 and $1,300 price levels, respectively.
The crash was initiated with BTC's rejection at $21,000, and the crypto space saw Bitcoin and ETH lose their supports at $20,000 and $1,500 price levels, respectively.
In the last 24 hours, BTC was down 5.88%, while ETH crashed 10.09%. On the other hand, the trading volume of BTC went up 103.57%, while that of ETH surged 52.22%.
According to Coinglass, more than $720 million was liquidated in the market with $233 million in Bitcoin and $177 million in Ether.
As of 12.37 a.m. ET, BTC and ETH tokens were priced at $18,308 and $1,298, respectively, according to data from CoinMarketCap.
The crypto fear and greed index showed the market was in "fear" as the value dropped to 29.
BTC has dipped 10.37% in the last seven days, while ETH's price crashed 18.37% in the same period.
Additionally, as per the prediction from Bitnation, the BTC token is expected to reach a maximum price of $33,256.31 by the year-end, while the ETH token will likely trade around $2,359.26.
Other top crypto coins showed bearish movement, with Binance Coin (BNB) down 0.90% to $317.05; Polygon (MATIC) down 11.21% to $0.9719; Cardano (ADA) down 3.09% to $0.3686; Dogecoin (DOGE) down 12.23% to $0.0877; and Ripple (XRP) up 10.10% to $0.3873.
The top gainers included Pax Gold (PAX), which rose 2.51% to $1,702; Trust Wallet Token (TWT), which was up 9.46% to $1.20; BinaryX (BNX), which was up 2.32% to $144.61; and Casper (CSPR), which was up 3.07% to $0.03808.
The top losers in the crypto market were Lido DAO (LIDO), which was down 16.57% to $1.24; Helium (HNT), which slipped 13.74% to $3.07; FTX Token (FTX), which was down 71.77% to $4.49; Aptos (APT) which crashed 21.96% to $4.81; and Curve DAO Token (CRV), which dropped 15.78% to $0.7523.
Other popular tokens that were bearish include Solana (SOL) which was down 18.6% to $21.40; Polkadot (DOT), which dipped 4.57% to $6.23 and Avalanche (AVAX) which went down 15.58% to $5.81.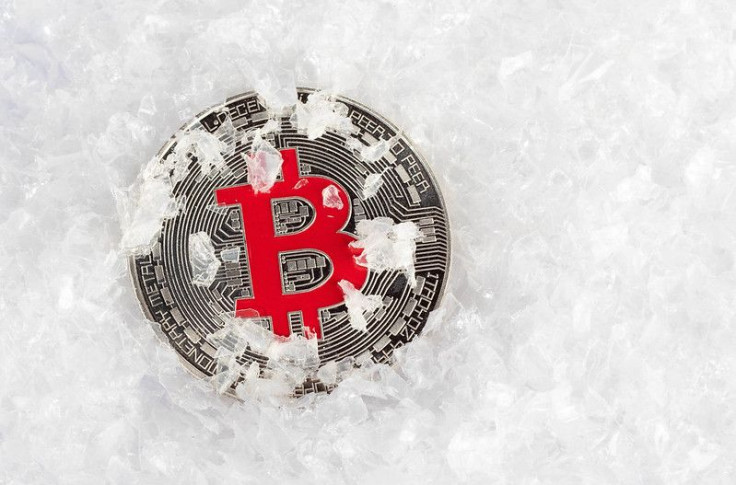 © Copyright IBTimes 2023. All rights reserved.