Crypto Will 'Transcend' US Dollar, Other Traditional Currencies, BlackRock CEO Predicts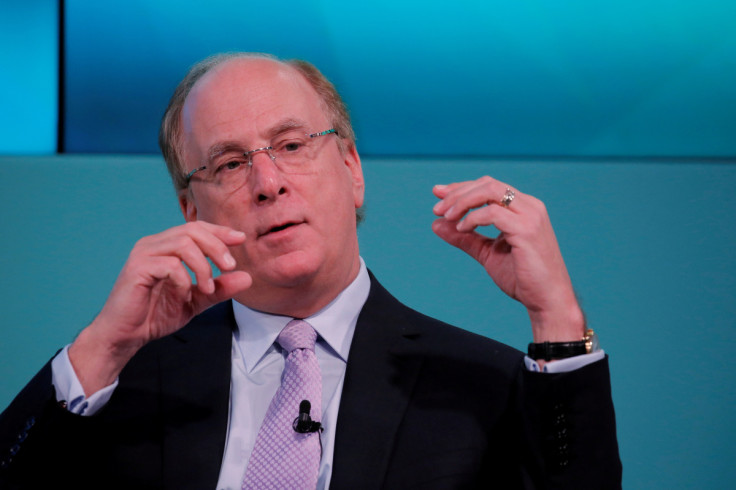 KEY POINTS
Fink said crypto has a "differentiating value" compared to other asset classes
The BlackRock CEO previously called digital assets "a speculative platform for Asia"
The SEC recently accepted BlackRock's application for a review of its spot Bitcoin ETF proposal
Asset management giant BlackRock's CEO Larry Fink believes cryptocurrencies will "transcend" traditional currencies, even the U.S. dollar. His remark came a day after the Securities and Exchange Commission (SEC) accepted the company's application to offer a spot Bitcoin exchange-traded fund (ETF).
"It [cryptocurrency] has a differentiating value versus other asset classes, but more importantly, because it's so international it's going to transcend any one currency," Fink said on CNBC's "Squawk on the Street" on Friday.
Fink's latest comments about cryptocurrency and BlackRock's move into the crypto space mark a stark contrast to the finance mogul's criticism of digital assets in 2017, when he said activity around "most" cryptocurrencies "identifies how much money laundering is being done in the world."
At the time, he also said digital assets were "more of a speculative platform for Asia," as several Asian investors became major traders of Bitcoin and Ethereum back then.
BlackRock filed for a spot Bitcoin ETF – which can be traded on a traditional stock exchange – with the SEC last month, prompting other traditional financial giants to follow suit, including Fidelity. The New York-based asset manager listed Coinbase as the custodian for its Bitcoin holdings.
Fink also hailed ETFs and their role in "transforming" investments. BlackRock's involvement in cryptocurrency – being the world's largest asset manager – has been welcomed by many observers as a sign of a positive transition in the sector.
"We are working with our regulators because, as in any new market, if BlackRock's name is going to be on it, we're going to make sure that it's safe and sound and protected," he said.
The SEC acknowledged Thursday that BlackRock's ETF application was added to its official list of proposals under review, signaling the regulator's readiness to explore the possibility of a spot Bitcoin ETF and its potential effects on the financial market. The SEC has a long process before a decision is made on BlackRock's application.
A spot Bitcoin ETF has yet to be approved in the U.S., but in Canada, it is issued by Purpose Bitcoin, 3iQ CoinShares and CI Galaxy Bitcoin.
The SEC has resisted the approval of a spot ETF over the past years, citing risks associated with the difficulty of preventing fraudulent or manipulative practices. However, industry observers note that BlackRock, considering its track record over the years, could pave the way for other firms interested in spot ETFs to finally overcome the SEC's challenges.
Adam Cochran, a partner at activist venture capital firm Cinneamhain Ventures, said BlackRock doesn't "file things they don't expect to win" as it was the "king of ETFs."
(Correction: An earlier version of this article said the SEC had approved Blackrock's ETF application. The error is regretted.)
© Copyright IBTimes 2023. All rights reserved.