Will The SEC Approve Bitcoin ETF Applications? Former Chair Suggests It Should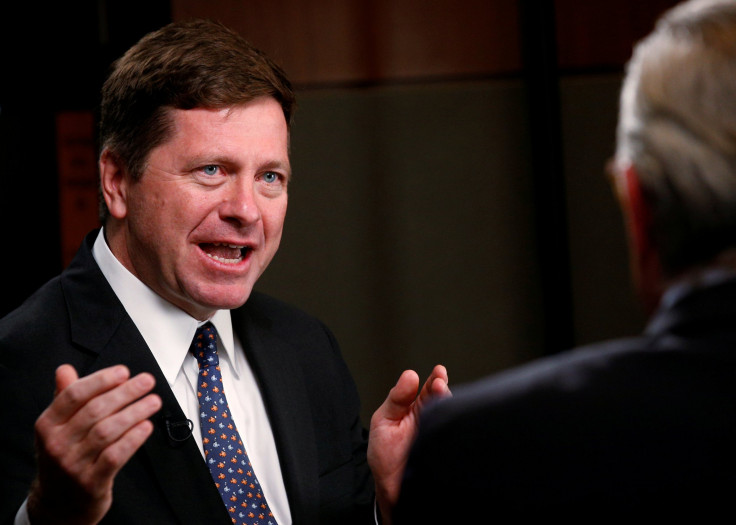 KEY POINTS
Jay Clayton served as the chairman of the SEC between 2017 and 2020
Clayton: "I was very skeptical with trading in the #bitcoin market when I was SEC Chair"
The former SEC chair said the regulatory process is thorough and that he does not expect that the answer would be given in a short period
Over the past weeks, the cryptocurrency industry witnessed Wall Street giants jumping into the bandwagon started by investment titan BlackRock and filed their respective spot Bitcoin exchange-traded fund (ETF) applications. But, while the world awaits the decision of the U.S. Securities and Exchange Commission (SEC), its former chairman Jay Clayton said the financial watchdog should approve the filings.
In a recent interview with CNBC's Squawk, Clayton, who served as the chairman of the SEC between 2017 and 2020, shared his insights about trading Bitcoin (BTC), his skepticism of the crypto asset, his position on the spot Bitcoin ETF filings and his evolving views on cryptocurrency.
"I was very skeptical with trading in the #bitcoin market when I was SEC Chair," Clayton said in the interview and noted, "But if you can demonstrate that the spot market has similar efficacy to the futures market, it would be hard to resist approving a #bitcoin ETF."
The former SEC chairman also said, "The fact that we have these institutions that know markets better than anybody and saying we're going to put our reputation behind it, I find that pretty remarkable."
Moreover, Clayton added, "What the institutions are arguing is that those distinctions have gone away, and now the spot product is less drag, more efficient for the investors."
The former head honcho of the US financial regulator, however, underlined that the regulatory process is thorough and that he does not expect that the answer would be given in a short period.
He also highlighted that the SEC approval would necessitate regulatory safeguards which would greatly depend on the commission.
Jai Waterman, an experienced business and technology leader, currently serving as CEO of the decentralized trading ecosystem provider Blockstation believes that the filing will "see serious challenges ahead," but will most likely receive approval.
"I see serious challenges ahead," the CEO told International Business Times.
"For instance, on the one hand, the SEC has to gain comfort that Coinbase will fulfill its obligation as the trusted, reliable surveillance partner for the ETF. On the other hand, the SEC's recent lawsuit against Coinbase for dealing in unregistered securities are serious allegations that may complicate application approval," he added.
"The fact is, the SEC's lawsuit against Coinbase has revealed its lack of confidence in the company's compliance measures. One can only imagine the uphill battle faced by the SEC staff member tasked with obtaining approval for this, as they likely encounter significant internal opposition," Waterman further said.
"I believe that these applications will eventually receive approval, albeit after undergoing numerous iterations or adjustments, potentially due to changes in the circumstances surrounding the lawsuit," the Blockstation CEO noted.
© Copyright IBTimes 2023. All rights reserved.