Cryptocurrency Wallet Maker Ledger Raises $75 Million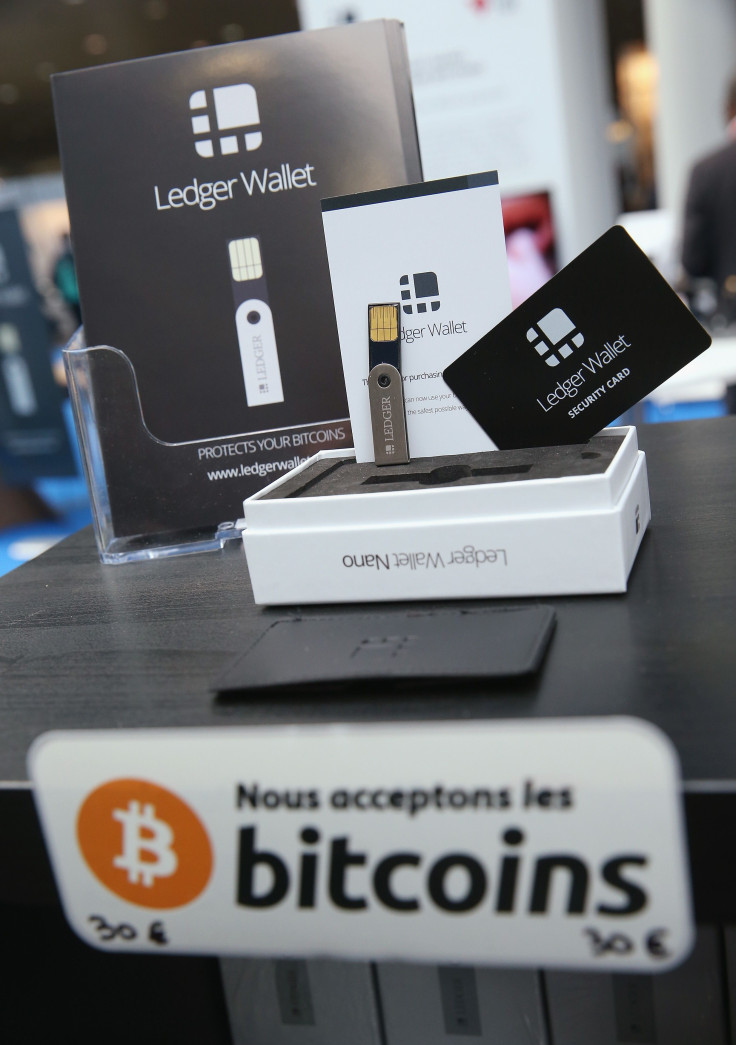 Parisian entrepreneur Eric Larchevêque, CEO of the cryptocurrency wallet maker Ledger, is having a great week. By Monday, the four-year-old startup had sold more than one million hardware wallets. The company also raised $75 million this week in a Series B funding round led by firms associated with billionaire Tim Draper. Other participants included Korelya Capital, FirstMark Capital and incumbent investor the Digital Currency Group. Ledger's vice president of engineering tweeted the company is sold out of hardware products but will have them back in stock in March.
Ledger's growing popularity is bolstered by more than a reputation for prioritizing security. These wallets can also store Ethereum-based tokens, which are spreading faster than bad news thanks to a cryptocurrency fundraising trend known as initial coin offerings. The Øx order book Radar Relay recently added support for Ledger hardware wallets, which will make it easier for people to access decentralized cryptocurrency exchanges directly through the wallets.
Radar Relay's CEO Alan Curtis told International Business Times this was not an official partnership with Ledger, although the wallet provider was supportive when technical questions came up. They considered several hardware wallets before choosing Ledger as the first to directly support decentralized exchange access. "We first looked at security," Curtis said. "Then we looked at market share. For our user base, Ledger was the most [widely used wallet]."
Wall Street veteran and cryptocurrency investor Jill Carlson tweeted this was the "most important thing to happen to crypto since SegWit." CoinDesk reported the Øx protocol's namesake nonprofit raised $24 million through an ICO in 2017, while the exchange Radar Relay raised $3 million from venture capitalists. "A huge point of friction has been how do I have access to both self-custody and liquidity?" Carlson told IBT. "This [Ledger] is one of the first real products, or combination of products, to enable or encode this."
Regulators are cracking down on cryptocurrency exchanges in South Korea and China, while the Internal Revenue Service quickly ramps up enforcement for exchanges in the United States. This means cryptocurrency users have to wade through a mountain of bureaucracy in order to access the liquidity provided by centralized exchanges. Once again, people without traditional credit cards, government IDs or bank accounts find themselves shut out.
"If you look at the infrastructure that's been built up around cryptocurrency, which is supposed to be a fundamentally peer-to-peer, decentralized, disintermediated asset class, the great irony is that the infrastructure really resembles the legacy system of Wall Street," Carlson said. "Decentralized exchanges are a step in the right direction when it comes to the infrastructure being built around these asset classes...it comes back to this idea of censorship resistance."
© Copyright IBTimes 2023. All rights reserved.
FOLLOW MORE IBT NEWS ON THE BELOW CHANNELS