These Venture Capitalists Are Powering The Blockchain Boom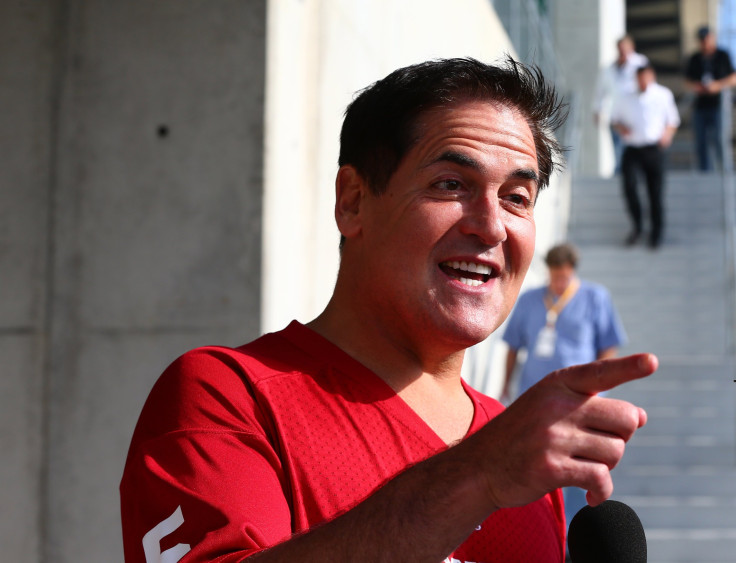 Bitcoin just reached yet another all-time high today: $4,700. Every week the blockchain industry, including the global cryptocurrency market, becomes more and more lucrative.
"I think there are new asset classes that are going to emerge out of this," venture capitalist Jalak Jobanputra told International Business Times. "I think there's a lot of potential in the companies that are building out the infrastructure, or business models, even if they don't lend themselves to token [fundraising] models."
Countless tokenized fundraising campaigns and blockchain projects come out of the woodwork every week. Longtime bitcoin users often joke prospective techies now jump up at the mere mention of the word "blockchain" to shout: "shut up and take my money!"
In theory, decentralization and cryptocurrency allow anyone to become an investor, if you make the effort to buy and hold emerging tokens. However, lots of these online campaigns are scams or well-meaning ideas based on premature technology. Sometimes, even jokes like the sarcastic Dogecoin, which played on the pseudonym for an internet meme, manage to amass millions of dollars. According to CoinMarketCap, Dogecoin's current market cap is over $229 million.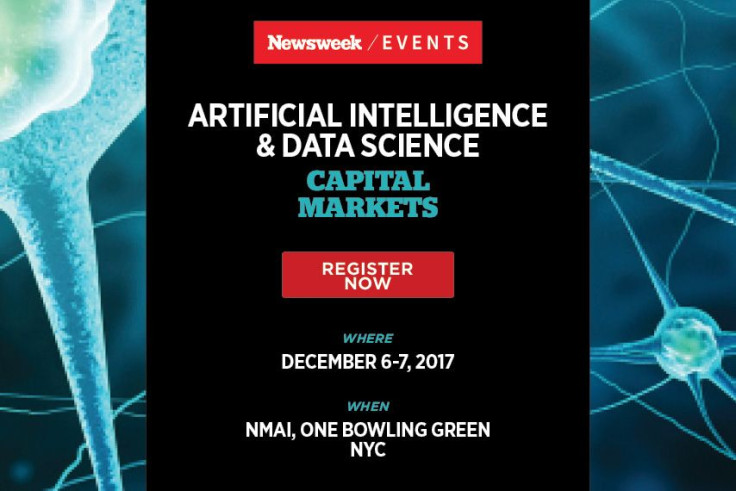 Disruption aside, money still makes the tech industry go round. Even highly respected open source projects run by volunteers need some level of traditional funding and organizational representation once they reach a certain point.
All things considered, there are several groups of people driving the decentralization movement. These foot soldiers include developers such as Bitcoin Core developer Matt Corrallo, making the foundational technology work, innovators like Tadge Dryja, making solutions to help these nascent networks work better, and old school investors who fund the blockchain industry so people with these skill sets can still have day jobs. Here are a few of the leading Silicon Valley elites funding the blockchain boom.
1. Tim Draper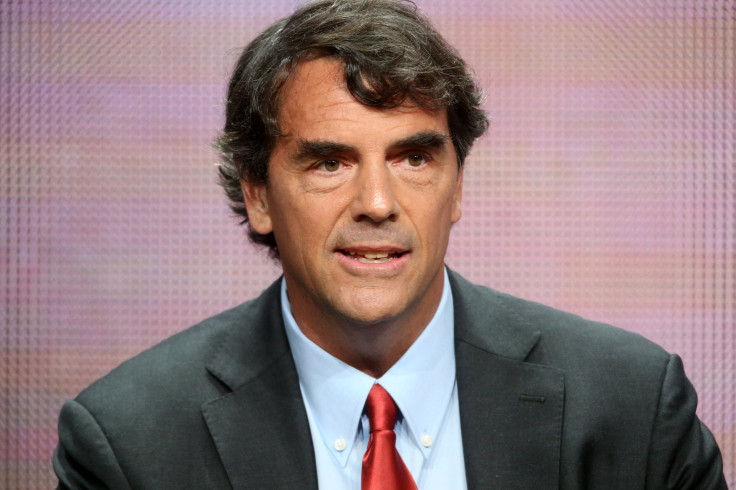 If there's one top dog investor in the cryptocurrency marketplace, it's billionaire Tim Draper. He's backed many of the summer's highest earning initial coin offerings, including Bancor and Tezos. He's also invested in early stage blockchain startups like the global money transfer service Wyre and the African payments platform BitPesa. His California-based venture capital firm has contributed millions to Coinbase, one of the world's leading cryptocurrency exchanges, and Funderbeam, a blockchain marketplace for startup investments.
It's impossible to say exactly how many blockchain projects Draper is funding, since some entrepreneurial sources have also mentioned Draper among their incognito investors. Plus, Draper is known to have tens of millions of dollars worth of bitcoins. There's no denying Draper is the most visible blockchain investor. He's got deep pockets and a penchant for cryptocurrency.
2. Mark Cuban
Billionaire entrepreneur and investor Mark Cuban, best known for his role in the tech-savvy reality TV show Shark Tank, recently joined the cryptocurrency boom after he initially called bitcoin a volatile "bubble." Now, Cuban is reportedly investing in a cryptocurrency venture fund called 1confirmation as well as participating in ICOs like the one for the esports gambling platform Unikoins. Last Thursday, he started personally promoting the Mercury Protocol, a blockchain messaging technology.
"It allows any application or network, social or otherwise with the opportunity to generate revenue from participation rather than making its users the product," Cuban told TechCrunch, calling the result "transformative."
The plan is to reward good behavior on messaging platforms such as the private chat app called Dust, which Cuban advises and helped launch, plus Cuban's other app Broadcast, with digital tokens to discourage trolls and online harassment. Fortune reported the Mercury Protocol team hopes to someday expand this cryptocurrency model to other apps like WhatsApp and Signal. Cuban may be skeptical of bitcoin, but he's now a serial investor in cryptocurrency projects.
3. Naval Ravikant
Ravikant is a Silicon Valley legend. He was one of the first investors to give funding to Uber and Twitter, before he helped launch the startup matchmaking platform AngelList. Now he's funding a prize for the team that makes the best decentralized microblogging service through Blockstack's platform.
Blockstack is more than a blockchain company. This New York startup is one of the most influential platforms powering decentralized apps and services, including but not limited to blockchain networks. Ravikant's support of Blockstack goes along with his broader aim to help "replace networks with markets."
As one of the backers behind San Francisco's cryptocurrency hedge fund, MetaStable Capital, Ravikant has a hand in many different cryptocurrency projects. Ravikant is also on the board of the Zcash Foundation, the nonprofit behind the anonymous cryptocurrency zcash, which currently sells for around $274 per token and continues to rise.
Some people are bitcoin traditionalists or gravitate towards new Ethereum-based tokens. Not Ravikant. He likes to mix and match. He invested in both CoinList and FileCoin, helping the latter raise $250 million through an ICO. His love of cryptocurrency is driven by ideology, not just profits. Like many bitcoin users, he believes bitcoin offers a ladder to financial freedom.
4. Alyse Killeen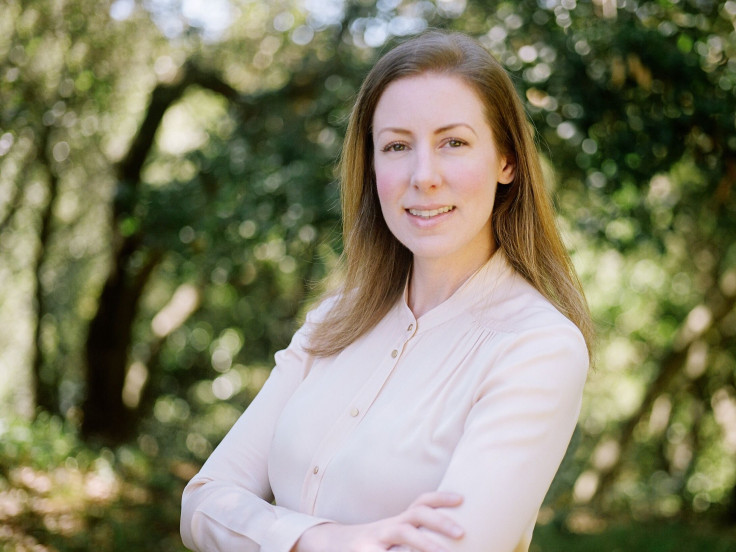 Killeen's pocketbook may be slimmer than those of billionaire investors like Draper and Cuban, but she's still a venture capital powerhouse in her own right. This early bitcoin investor is a member of the original Satoshi Roundtable crew, a private island meeting of cryptocurrency influencers. There are hordes of new blood investors flocking to the blockchain space these days, spreading their capital around hoping to strike gold. Killeen, founding partner of StillMark Co., isn't one of them. She actually understands blockchain technology and can critique a technical white paper with the keen precision of a Samurai's blade.
This California-based investor has a sharp eye for talent. She helped fund startups like Blockchain, Blockstream and BitPesa years before they all became industry incumbents. She's also extremely well-connected in both veteran bitcoin developer circles and the world of venture capital, offering a unique bridge between the blockchain Wild West and traditional finance giants.
While billionaire investor Mike Novogratz, who famously said he now keeps 10 percent of his money in cryptocurrency, and Roger Ver, the Tokyo-based investor known for promoting controversial bitcoin cash initiatives, are busy making headlines, keep an eye out for Killeen's quiet march towards a cryptography revolution.
5. Jalak Jobanputra
Jobanputra is a founding partner at Future Perfect Ventures, which invested in the blockchain identity startup Civic, as well as the software company Blockstream, Tokenize Inc., Everledger, BitPesa and the hardware wallet provider Case. Basically, if it involved words like "smart contracts" or "digital assets," Jobanputra likely invested in it or a project doing something similar.
She told IBT she went to her first bitcoin conference in 2013. Born in Nairobi, Kenya and raised between cultures, Jobanputra immediately saw the appeal of a global currency like bitcoin. She now owns bitcoins, ether tokens, and has participated in a few ICOs, although she didn't mention them by name. "One of the reasons I got involved in this space so early is I think it's important to participate myself," she said. "I've been a bitcoin user for a long time."
6. Barry Silbert and his right-hand woman, Meltem Demirors
The Digital Currency Group is arguably the leading venture capital company in the blockchain ecosystem. When CB Insights conducted a survey of bitcoin and blockchain investments from 2012 to 2016, they ranked DCG as the top group with investments in more than 65 unique bitcoin and blockchain startups. Some of the most notable names were Coinbase, Blockstream, and the peer-to-peer payment service Circle, which is almost like a blockchain-powered version of Venmo or PayPal.
DCG's founder, Barry Silbert, recently stirred up controversy in a Twitter feud with several Bitcoin Core developers and cryptocurrency leaders like monero's co-founder Riccardo Spagni. Bitcoin veterans are claiming Silbert is trying to pressure companies to agree with a widely criticized bitcoin network update. Regardless of the truth behind these allegations, the Twitter spat was so widely noted because DCG is one of the most influential VCs in the whole blockchain ecosystem. Even CoinDesk, the leading blockchain-centric media outlet, is a subsidiary of DCG.
We're including DCG's director of development Meltem Demirors, even though she's not strictly a venture capitalist, because of the unique role she plays at the VC. She manages partnerships with tech industry giants like Amazon Web Services, along with DCG's portfolio growth and overall strategy. If Silbert is the firm's bullish fist, Demirors is their velvet glove. He knows how to spot disruptive potential; She knows how to create a smoother path from possibility to reality. Together, they are pushing both cryptocurrency adoption and enterprise engagement forward in a way few firms have ever done before.
The above mentioned list is by no means comprehensive. Investors around the world are moving the blockchain industry forward, not just VCs in North America. Even if we stay relatively local, there are dozens more who deserve honorary mentions like Scott Robinson, who leads the Silicon Valley Bitcoin Meetup, and Marc van der Chijs in Vancouver. Investors like Bitcoin Association co-founder Bruce Fenton, as well as the teams behind both Andreessen Horowitz and Union Square Ventures in New York City, all helped cryptocurrency become what it is today.
However, knowing this article can't be long enough to list all the names it should, we'll wrap things up with one of the most interesting rookie investors: San Francisco-based Angela Tran Kingyens, a partner at Version One Ventures.
As one of the newcomers to the cryptocurrency space, Kingyens is quickly making up for lost time. Version One has invested in cryptocurrency incumbents like Coinbase and Blockstack, along with Polychain Capital and Metastable Capital, two new hedge funds specializing in digital assets. "What we're looking for is just really smart people who have been living and breathing this space for a really long time," she told IBT. "The second category that we look at has been...regular startups or companies that are building the infrastructure for a decentralized internet, like a Blockstack."
Rather than get distracted by all the flash and sparkle of the cryptocurrency boom, Kingyens finds experienced experts and really listens to them. For example, Polychain is the brainchild of Olaf Carlson-Wee, one of the first hires over at Coinbase.The blockchain ecosystem is evolving so rapidly that teachability and humility will separate successful investors from the hoodwinked cash suppliers.
Both Kingyens and Jobanputra foresee a future where VC firms, not just the individual investors behind them, will be able to participate in ICOs. It will take a while for institutional legal provisions to catch up. Regulators only started issuing statements about new types of cryptocurrency halfway through the summer. "The tipping point really happened around May," Kingyens said. "So much has happened even since May. It's overwhelming how much money is being raised here."
© Copyright IBTimes 2023. All rights reserved.