Current California Drought Is Driest In State's History; Scientists Fear 'Megadroughts' On Their Way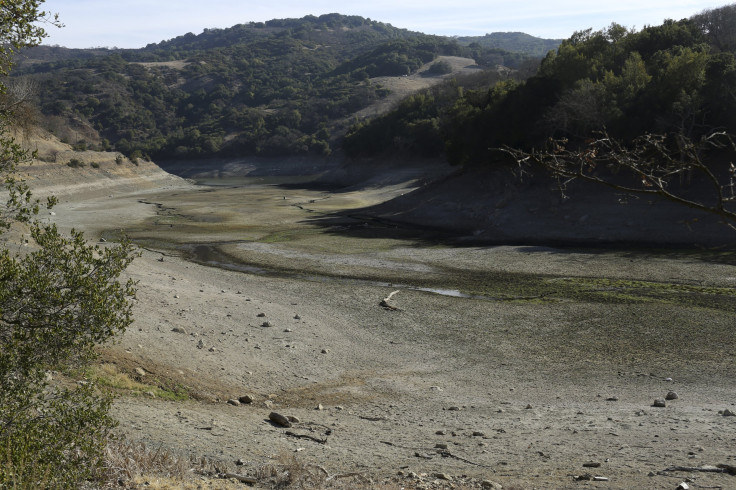 California is facing a severe water crisis, and experts fear it could get worse. Climatologists report that the 2013-2014 rainfall season is well on its way to becoming California's driest period in more than 400 years. The country's most populous state is entering its third year of record-low rainfall, and now scientists are raising the alarm that "megadroughts," which haven't been seen in hundreds of years, could be just around the corner.
In 2013, California received an average of just over 4 inches of rain. Downtown Los Angeles, which receives nearly 15 inches of rain during a normal year, only got 3.6 inches in 2013. It's currently California's driest period since it was granted statehood in 1850, and as a result, the Golden State is experiencing shrinking reservoirs, below-average snowfall and record-breaking low flows in several rivers and streams.
"This could potentially be the driest water year in 500 years," B. Lynn Ingram, a professor of earth and planetary science and geography, said in a statement.
Ingram analyzed the width of California tree rings, which vary based on the amount of rainfall received each year, and she determined that California has not been this dry since 1580. She said periods like this are "very rare."
California, a state whose predominantly Mediterranean climate brings cool, rainy winters and dry summers, is no stranger to drought. According to the San Jose Mercury News, in the past 1,000 years, California has at certain times seen droughts that lasted up to 10 to 20 years. The two most severe were a 240-year-long drought that began in 850 A.D. and another that lasted at least 180 years.
"If you go back thousands of years, you see that droughts can go on for years if not decades, and there were some dry periods that lasted over a century, like during the Medieval period and the middle Holocene," Ingram said. "The 20th century was unusually mild here, in the sense that the droughts weren't as severe as in the past. It was a wetter century, and a lot of our development has been based on that."
California's "megadroughts" were typical of the state's earlier history, but scientists warn they could make a comeback.
"We continue to run California as if the longest drought we are ever going to encounter is about seven years," Scott Stine, a professor of geography and environmental studies at Cal State East Bay, told the San Jose Mercury News. "We're living in a dream world."
The Los Angeles Times reports that in normal winters, storms coming in from the Gulf of Alaska crash into the San Gabriel Mountains and dump their water down its mountainsides. The runoff feeds into seasonal Southern California rivers and replenishes groundwater basins.
But the recent scarcity of rainfall prompted California officials to issue a state of emergency.
"We can't make it rain, but we can be much better prepared for the terrible consequences that California's drought now threatens, including dramatically less water for our farms and communities and increased fires in both urban and rural areas," California Governor Jerry Brown said in a statement earlier this month. "I've declared this an emergency, and I'm calling all Californians to conserve water in every way possible."
If California's current drought lasted another 10 years, it would greatly impact farmers, who use 80 percent of all water from rivers, lakes and groundwater consumed by people and businesses. The federal government would certainly be forced to step in and pump billions of dollars in emergency aid to farm communities.
"Cities would be inconvenienced greatly and suffer some," Maurice Roos, Department of Water Resources' chief hydrologist, told the San Jose Mercury News. "Smaller cities would get it worse, but farmers would take the biggest hit. Cities can always afford to spend a lot of money to buy what water is left."
© Copyright IBTimes 2022. All rights reserved.
FOLLOW MORE IBT NEWS ON THE BELOW CHANNELS