Cyber Monday Deals May Save Money, But Experiential Gifts Provide Greater Benefits For Givers And Recipients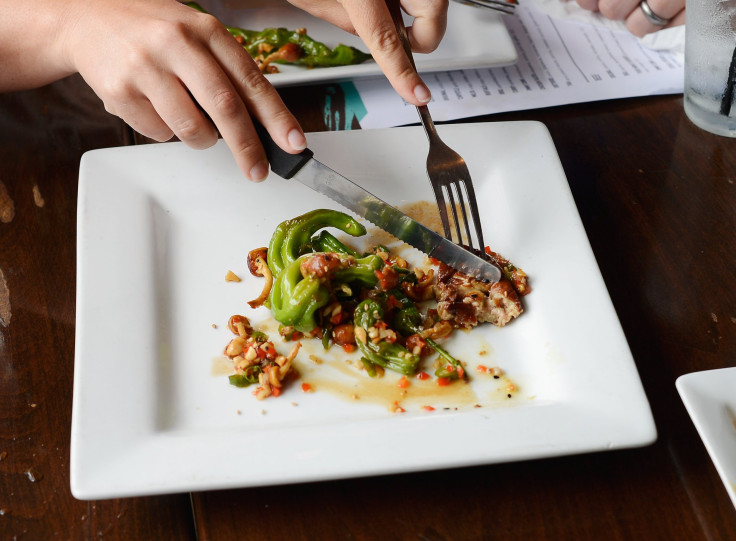 A few years ago, Marisol De Los Santos gave her husband an "Iron Man" book for Christmas, but it was really just a carrier for the main gift. Hidden inside the pages of the mass market paperback was a gift certificate for an hourlong water jet pack rental.
"He thought it was just a book and pretended to like it," she said. "When he saw the certificate, his eyes opened wide and he started shouting like the Gators won the playoffs."
Doing, research shows, makes people happier than having. When it comes to holiday gift giving, that distinction could be the difference between a response of obligatory gratitude or emphatic appreciation.
"People are a lot more grateful for what they've been able to do than for what they've been able to have," said Amit Kumar, a postdoctoral research fellow at the University of Chicago.
Finding the perfect gift is a strain for many Americans. Cyber Monday deals hold a certain appeal, as 94 percent of consumers plan to shop online this holiday season, according to a survey from Visa Checkout. Most will shop for electronics, toys and clothing, but gift-givers might want to think twice before proceeding to checkout with a discounted sweater or fitness tracker in their cart.
"In a way it's so easy. You just click and you've got it," said Harry Liebersohn, author of "The Return of the Gift: European History of a Global Idea" and professor of history at the University of Illinois. "Experiences, especially if we're talking about things like vacations, are more expensive and more special. Your kid may click and get the latest Google phone, but they're not going to buy themselves a trip to the Caribbean."
Retail trends have been shifting in the U.S. in recent years. "There is an exhaustion with buying stuff," said Catherine L. Mann, chief economist at the Organization for Economic Co-Operation and Development. Mann said the average consumer is spending more on entertainment, tourism and dining out than on material goods like electronics, clothing and household items.
Sales at restaurants and bars increased 8.2 percent over the past year, higher than the 3 percent growth at grocery and liquor stores, based on the most recent data from the U.S. Census Bureau. Spending on activity-related items like sporting goods increased at a rate of 5.9 percent, compared to 2.8 percent growth for clothing and a decrease in sales of 1.9 percent for appliances, TVs and computers.
Winter Holiday Spend Per Person | FindTheData
That's a good thing, said Kumar, who studies the relationship between money and happiness. He said people are happier when they reflect on trips they've taken, meals they've eaten or events they've attended, rather than items they own.
That rings true for De Los Santos. "He was obsessed with the movie and jet packing was just getting popular," she said of her husband. "It's still on record as one of the best gifts of all time."
Not all experiential gifts are as well-received. James Wallman, author of "Stuffocation," gave his wife flight lessons last Christmas. Unlike De Los Santos, he did not include a token gift. "She was pretty nonplussed at first. She said thanks, but looked a little confused. Even on the day, she wasn't that excited," he said.
Fortunately, her demeanor changed as soon as the plane landed. "It was like she was Tom Cruise or Kelly McGillis in 'Top Gun.' She was walking with a swagger, and she raved about how much fun it was," Wallman said. The only problem now, he said, will be trying to top that gift this year.
Experiential gifts do not have to be elaborate or expensive to make an impact. "Eating at a hole-in-the-wall restaurant is just as good as eating at a Michelin-starred restaurant, or seeing a band at a local club is just as fun as seeing the big-name act at the huge arena," Kumar said. In fact, experiential gifts can be very affordable. Planning a picnic for a loved one at a nearby lake will hardly put a dent in the budget.
Even some tangible gifts can be considered experiential. "If you buy a bicycle, what you're buying is an opportunity to go cycling. You need things in order to do things. If you're going to go skiing you need a pair of skis, if you're going to go hiking you need a pair of hiking boots," Wallman said.
Percent of Holiday Shopping Done Online | FindTheData
Plenty of Cyber Monday deals focus on travel, activities and events. Hopper, an airfare research app, found Cyber Monday and the weeks leading up to Christmas are the best time to score cheap airfare. Ticketmaster is offering two-for-one deals for certain event tickets purchased on Cyber Monday. With a little research, discounts can be found for activities ranging from improv classes to rock climbing excursions.
"The basic rule of thumb is to think about the gift from the point of view of the receiver. We all have the temptation to give other people the gift that we want," Liebersohn said. "Gifts are a powerful language for saying things that we don't say in words."
Perhaps the biggest benefit of experiential gifts is that they bring people together. "People end up being more socially connected to people who have given them experiential gifts than people who have given them material gifts," Kumar said. Giving a board game, for example, provides an opportunity to play together, which strengthens the bond between two people more than unwrapping a similarly priced sweater does.
Even when an experiential gift doesn't go as planned, it is often more memorable than a tangible gift. "Experiences live on in your memory and in the stories you tell, whereas material goods kind of fade into the background," Kumar said.
"When you get material goods and they're no good they're just a pain," Wallman said. "When experiences go wrong they're just as good because you get a story. The story brings us closer to other people."
© Copyright IBTimes 2023. All rights reserved.
FOLLOW MORE IBT NEWS ON THE BELOW CHANNELS