Thanksgiving Travel Tips 2015: How To Get Last-Minute Vacation Deals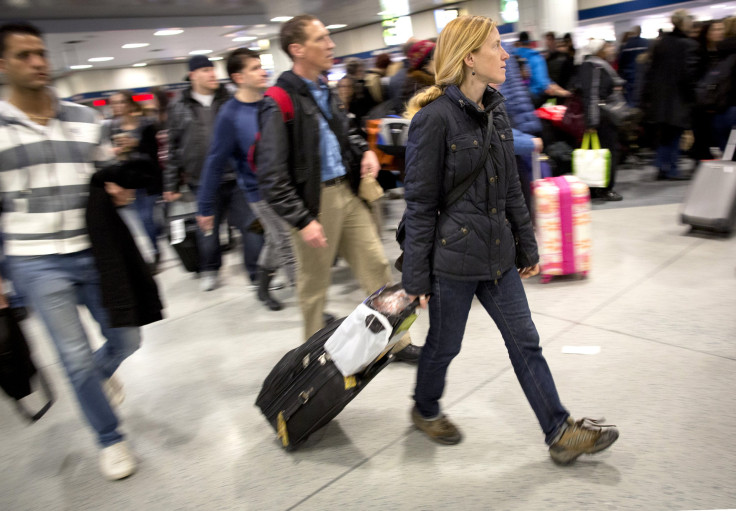 Did you wait until the last minute to make Thanksgiving Day plans? There's still a chance you can snag a vacation travel deal before the turkey and football filled holiday begins. Here are a few last-minute tips for booking a Thanksgiving vacation getaway.
Scan Social Media: Download apps and follow airlines and hotels on their social media sites to be alerted of any last minute deals that are announced. Subscribing to flight alert emails will help you keep on top of any breaking deals. Experts also suggest scanning multiple travel sites, such as Expedia, to see the largest range of deals. Persistence is the name of the game, so get organized to spot the alerts as soon as they appear. Be sure to clear your cookies when searching online, this will help you find the cheapest flights still available.
Find Cheap Flights: Airfare prices are down overall this year and being flexible with flight times and arrival cities will help travelers snag the best deals. Nov. 25 and 29 are the worst days to travel for the holiday this year, so try and fly on other days. If you're flying into a major hub like New York City, search multiple airports including LaGuardia Airport, John F. Kennedy International Airport and Newark Liberty International Airport for the best deals. Look for on the ground deals from bus companies and shuttle services that will help get you where you need to go if ticket prices to your closest airport are already through the roof.
Number People Traveling for Thanksgiving | FindTheData
With prices rising everyday, don't be afraid to cash in your travel points to take a Thanksgiving holiday. Also don't let loyalty stand in your way, booking round trip airfare on different airlines can offer you the best last minute prices.
Already Set? Plan Ahead With Cyber Monday: If you aren't planning a vacation for Thanksgiving, get ready for travel deals on Cyber Monday. Last year's Cyber Monday saw a fourfold increase in flight bookings, the New York Times reported.
Several hotel chains have already announced their post-Thanksgiving deals. Starting Monday, Starwood Hotels and Resorts Worldwide will offer discounts for bookings starting Dec. 6 and starting Nov. 30 the Morgans Hotel Group will also start offering discounts, so set up your alerts now.
© Copyright IBTimes 2023. All rights reserved.
FOLLOW MORE IBT NEWS ON THE BELOW CHANNELS