Cyril Abiteboul Calls Renault Recent Performance A Poor Reward Despite Good Car
Renault has termed the recently ended Russian Grand Prix result as an unfortunate result despite having a decent car.
During the race, Daniel Ricciardo had to retire after he sustained damage following contact with Antonio Giovinazzi in the first lap.
His teammate, Nico Hulkenberg also had a bad first lap, making him finish tenth. He also lost some ground under the virtual safety car.
Despite Renault's dismal performance, team boss Cyril Abiteboul claims it was possible to catch McLaren in the constructor's championship.
McLaren had a good go of the Russian GP this time considering previous performances with Carlos Sainz Jr. finishing sixth while Lando Norris finished eighth.
He said it is still a mathematical possibility, so they are not going to write anything off just yet. It would require a lot of focus and ambition, allegedly.
He did admit the current circumstances did not provide a lot of motivation. The team managed to secure 22 points at Monza, but this was not replicated in Singapore and Russia.
Indeed this was a poor reward because since they came from the summer break, the car has been decent in pace and potential.
Renault has had four consecutive qualifying settings where they qualified both of the vehicles above the top 10. Unfortunately, three of the four Grand Prix races were compromised by accidents though.
Ricciardo's contact with Giovinazzi, regrettably, rendered his car undrivable, so they preferred to stop rather than have the car continue.
At first, the team suspected the suspension, but after clipping Giovinazzi, bodywork damage was apparent. There was nothing more to be done.
Hulkenberg lost some positions in the beginning, and the timing of the VSC came at the worst time.
Renault is running out of time to catch up with McLaren in the Constructor's Championship though Abiteboul is not going to give up on eliminating the 33 point gap until it is not statistically possible to do so.
The next race is the Japanese Grand Prix this weekend. Though Abiteboul does not have a fix for the Suzuka circuit which is going to go a long way with Renault, their recent qualifying performances on the tracks provide some hope for better results.
On paper, he said it is not the best scenario. There are several fast corners, and these represent a significant amount of lap times.
The key for Renault is to keep up the momentum they have had in the qualifying runs into the Japanese Grand Prix.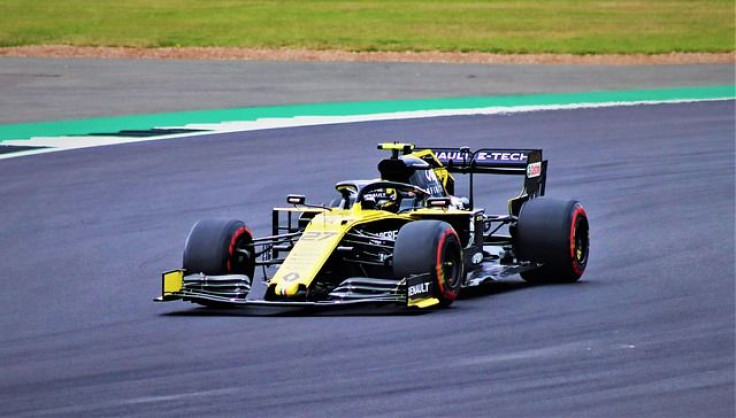 © Copyright IBTimes 2023. All rights reserved.