Darren Wilson Grand Jury Decision: 5 Possible Outcomes For Ferguson Police Officer After Michael Brown Shooting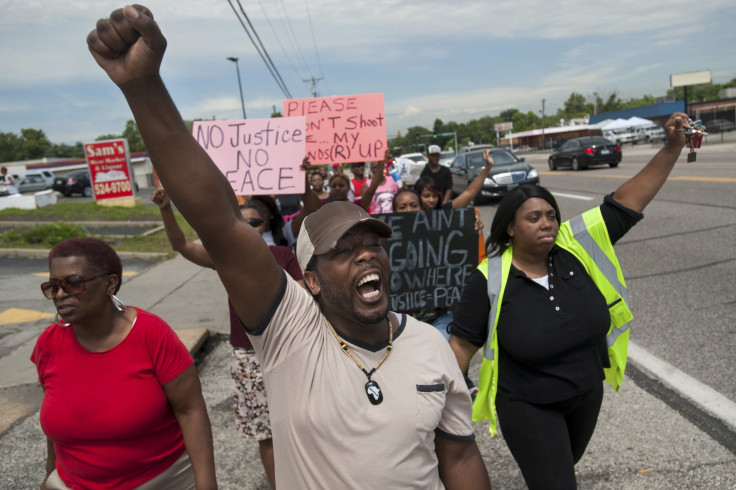 Residents of Ferguson, Missouri, are anxiously awaiting the decision of a grand jury on whether to bring charges against Darren Wilson, a police officer who shot and killed an unarmed teenager in August. The jury has spent months considering Wilson's case, but the proceedings have mostly remained secret.
The death of 18-year-old Michael Brown tipped off months of racially charged protests in and around the St. Louis suburb of Ferguson. Protestors stressed the neighborhood's history of racial tension (and sometimes violence) between its predominantly black population and its mostly white police force. Brown, who was black, was shot and killed by Wilson, who is white. Wilson was never arrested for Brown's death.
The Clayton County prosecutor's office has spent months compiling evidence and interviewing witnesses to the confrontation. They have handed it over to a grand jury of 12 people who will consider some witnesses' accounts that Wilson opened fire on Brown when the teen was surrendering against the officer's claim that he shot Brown out of self-defense. The central question in the deliberations has been, "Did the police officer have a reasonable fear either for his own safety or the safety of others?" Peter Joy, a criminal justice expert at the Washington University School of Law in St. Louis, told Newsweek.
The jury was given until Jan. 7, 2015, to reach a decision, but officials expect they will hand down their verdict as early as this weekend. Below are five possible outcomes for Wilson.
1. The Grand Jury Could Choose To Bring Charges Against Wilson
If the jury decides there is probable cause to believe that a crime was committed, Wilson's case will go to trial. The jury could issue an indictment against Wilson on any of four charges they are considering: first-degree murder, second-degree murder, voluntary manslaughter or involuntary manslaughter. The question that a court jury will have to answer, should the grand jury indict Wilson, will be whether he killed Brown legally.
2. The Grand Jury Could Choose Not To Bring Charges Against Wilson
The jury could decide there is not enough proof that Wilson may have committed a crime. Wilson would avoid being arrested, however, his legal troubles would most likely be far from over.
3. The State Attorney General Could Choose To Prosecute Wilson
Should the grand jury not bring charges against Wilson, the state attorney general could choose to prosecute Wilson, according to Gregg Etter, a professor in the department of criminal justice at the University of Central Missouri. That was the case in 2012 in Florida when the state appointed a prosecutor to investigate George Zimmerman, who shot and killed unarmed teen Trayvon Martin.
4. The U.S. Justice Department Could Bring Charges Against Wilson
Federal investigators have conducted their own probe into Brown's death. However, they would have to provide evidence that Wilson meets the high legal standard for a successful civil rights prosecution, something the department has said it has not been able to do.
"It's a very difficult standard to meet," Samuel Bagenstos, the former second-in-command of the department's civil rights division and a University of Michigan law professor, told the Associated Press. "Criminal enforcement of constitutional rights is not something that is easily pursued. It really requires building a case very carefully, very painstakingly."
5. Brown's Family Could File A Civil Suit Against Wilson
Even if Wilson is acquitted on all indictments, Brown's parents could sue the officer for wrongful death in civil court. Those are generally filed after a criminal investigation. The family has retained a lawyer -- an indication that they will likely pursue a civil lawsuit against Wilson, Etter said.
© Copyright IBTimes 2023. All rights reserved.
FOLLOW MORE IBT NEWS ON THE BELOW CHANNELS