Ferguson Gun Sales Soar As City Awaits Grand Jury's Decision Over Michael Brown's Death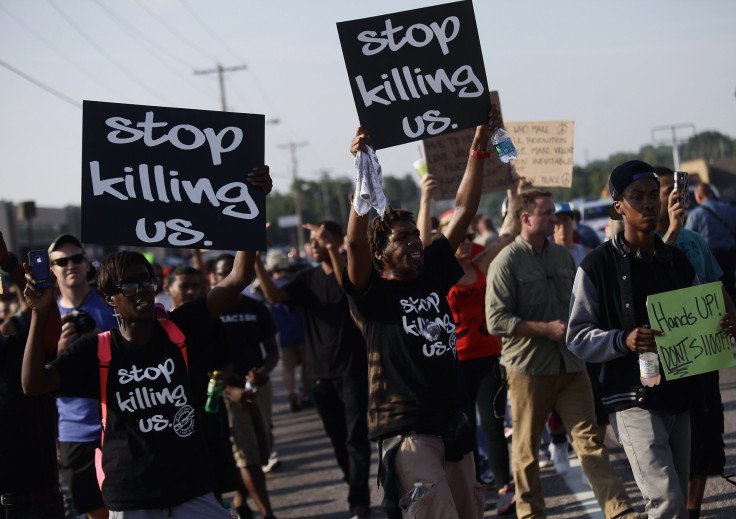 Gun sales in and around Ferguson, Missouri, have soared in recent weeks, as the city waits to find out whether a local police officer will be indicted for shooting an unarmed teenager in August, according to CNN. A grand jury investigation into the death of 18-year-old Michael Brown is expected to reveal its findings sometime this month, putting many residents who fear riots in the wake of the ruling on edge. Some gun shops near Ferguson have seen gun sales double or even triple in recent days, local radio reported.
"This is very abnormal," Steven King, of gun retailer Metro Shooting Supplies in nearby Bridgeton, told KMOV News radio. "With all the rumors on the Internet, they are saying every neighborhood is unsafe, there is a possibility of a strike in any neighborhood."
Business owners fearing widespread riots and looting have begun boarding up windows and doors to fortify their shops. They fear protestors will throw Molotov cocktails, King said.
Dan McMullen, whose insurance office was located close to where riots broke out in August, told CNN he started carrying an extra gun around because "maybe I get trapped here or something and have to have a John Wayne shootout.... That's the silly part about it: Is that going to happen? Not a chance.... But I guess, could it? I'm the only white person here."
Protests over the shooting of Brown by Ferguson police officer Darren Wilson have not stopped since the confrontation between Brown and Wilson took place Aug. 9. Residents angered by Brown's death have called for Wilson's arrest and for him to be charged with Brown's murder. The shooting sparked national protests over the unfair treatment of Ferguson's predominantly black population by its almost entirely white police force.
Missouri Gov. Jay Nixon has encouraged residents to remain calm as they await the jury's decision. He said the pockets of violence and looting that occurred in the immediate aftermath of Brown's death should not happen again. "That ugliness was not representative of Missouri," Nixon said, according to Newser.
© Copyright IBTimes 2023. All rights reserved.
FOLLOW MORE IBT NEWS ON THE BELOW CHANNELS