David Beckham To Be Featured On Elle Magazine UK As First Sole Male Model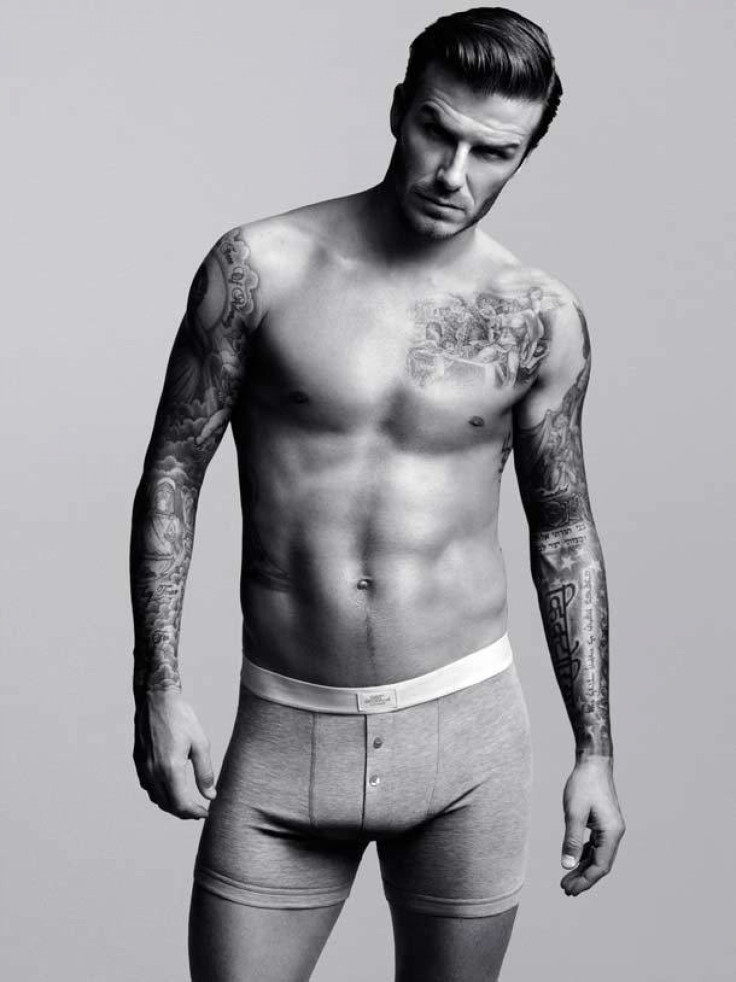 David Beckham can regularly be seen wearing next to nothing in giant billboards everywhere and now Beckham's sleek physique will be featured somewhere else -- Elle UK.
Beckham will become the first male to appear solo on the cover of the women's fashion magazine.
I'm honored to have been asked to be the first ever solo male fashion cover, Beckham said.
Beckham is appearing on the July issue's cover. The issue is said to be a nod to the Olympic games.
David Beckham is a national hero, so we saw an opportunity to shoot a celebratory cover to support an historical and patriotic year, Elle Uk Editor-in-Chief Lorraine Candy said. He is an icon and ELLE is known for featuring icons on its cover. This is a first for us on the newsstand and I believe he is loved by men and women alike. Anyway, who doesn't want to see a picture of one of the world's most handsome men on the front cover of a magazine? It will be a collector's issue.
Beckham is not the first male to appear on the cover of Elle UK, just the first solo one.
Paul Weller posed with Kate Moss in February 1997, Ewan McGregor and Renee Zellweger posed together January 2001 and Nicole Appleton and Liam Gallagher in November 2003.
Last night Elle UK tweeted images from Beckham's photo shoot and also let Twitter followers comment on the shoot and featured the tweets on their website. They also asked fans which picture they would prefer as the cover while displaying satorial cover pictures.
Beckham's issue goes on sale May 30.
© Copyright IBTimes 2023. All rights reserved.