David Bird Missing Since January, Family Of Wall Street Journal Reporter Faces Uncertain Future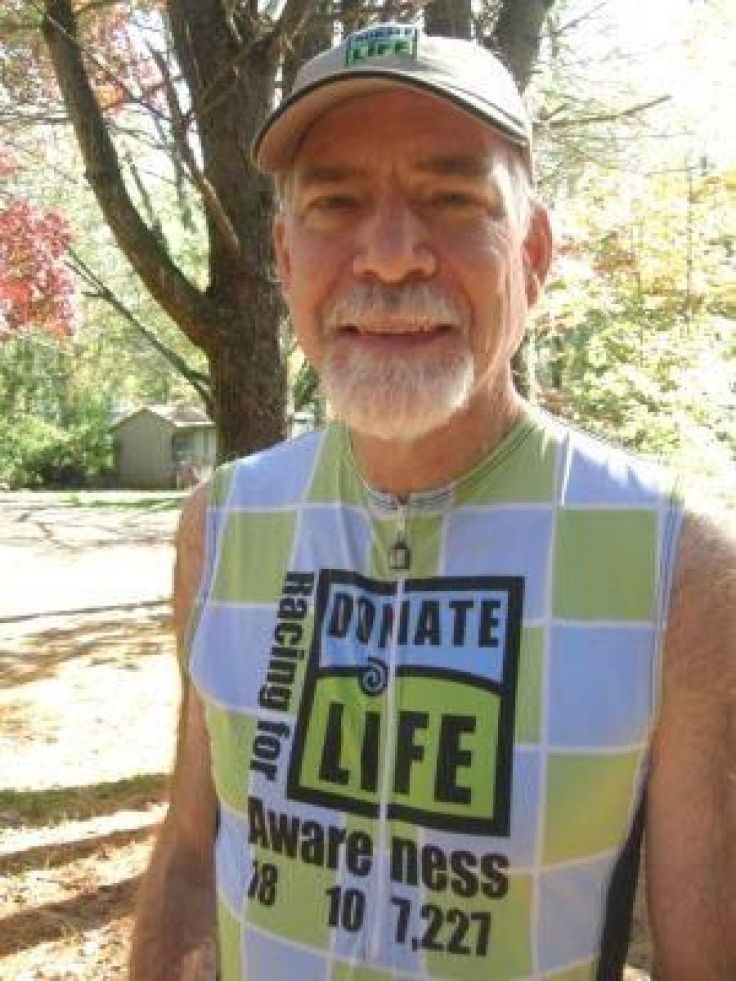 The ground search for missing Wall Street Journal reporter David Bird is expected to resume sometime next week with the long, snowy winter in northern New Jersey finally winding down. [Update, March 25: The Long Hill Township Police department announced that the ground search will resume Tuesday.]
Bird, 55, has been missing for more than two months now, and an investigation has yielded few clues as to the veteran journalist's whereabouts since he disappeared after going out for a walk near his Millington, N.J., home on Jan. 11.
"We have nothing to indicate whether he is out and about somewhere or is potentially in some kind of trouble," said Lieutenant Ahmed Naga of the Long Hill Township Police Department, which is leading the investigation. Perhaps because there have been so few developments, the search for the energy markets reporter has received little media attention beyond the first few weeks after he vanished. Bird has worked for Dow Jones for 20 years, and has long been on the masthead of the company's flagship publication. The Wall Street Journal has published just three stories about Bird's disappearance, most recently on Jan. 24.
A few days after Bird's disappearance, NBC News reported that a family member believed Bird's coverage of OPEC (Organization of the Petroleum Exporting Counties) may have somehow been related to his disappearance. It is unclear to what extent a possible link has been pursued by investigators, but Lt. Naga insisted there was no basis whatsoever for a theory involving OPEC, a cartel of 12 oil-producing countries that works to control the price of oil (essentially keeping it high).
"[Bird is] a guy who was reporting prices of oil," Lt. Naga said. "I don't know what grounds there would be to conclude… that somebody from the Middle East came over here and kidnapped him." Asked to confirm where the theory of an OPEC link originated, Lt. Naga said he was not sure if it initially came from a family member or from someone at the Wall Street Journal. Efforts to reach Bird's fellow energy reporters at the Journal were unsuccessful.
Meanwhile, Pam Martens, editor of Wall Street Parade, performed a "careful review" of Bird's Journal articles from the months before he disappeared and found that most of his reporting was primarily concerned with overproduction of crude oil and included "statements… that contradict the thesis that the U.S. is on the path to economic recovery."
Martens wrote that while some of Bird's journalism would not have been "music to the ears of OPEC, Bird is simply reporting from public documents released by EIA [the U.S. Energy Information Administration]. He is not setting energy policy that is adverse to OPEC."
In mid-January, NBC News reported that Bird's credit card had been used in Mexico a few days after his disappearance. Later that month, Bird's sister-in-law Chris Fleming said in an appearance on Fox News that "nothing had been verified" about the report. "It seems maybe like one of those odd fraud things that are happening, but we've gotten no connection from the police from that," she said. "They follow every lead, but there just doesn't seem to be any connection." IBTimes was unable to reach Fleming for comment.
Lt. Naga explained that it was not Bird's physical card that was used but only the credit card number, which he said indicates that Bird was a victim of an unrelated theft. Lt. Naga would have received this information from the FBI, which investigated the credit card use. "Obviously we can't investigate things in Mexico," Lt. Naga said. He speculated that the credit card number theft may have been related to a massive security breach at Target, which reportedly compromised 40 million credit card accounts during the 2013 holiday shopping season. Still, he said, "we don't know [for sure] where it was taken."
A spokesperson for the FBI repeatedly declined to comment on any aspect of the investigation, and has been routing media inquiries to the Long Hill Police Department.
Bird's family and friends are holding out hope for a safe return, but compounding the fear for his well-being are concerns about his ability to survive without essential medication. Bird underwent a successful liver transplant nearly a decade ago, and he must take anti-rejection medication twice a day. He did not have the medication with him when he left his home. Additionally, he had been suffering from a gastrointestinal virus that may have left him dehydrated.
Jim Caparoso, a friend of the family who first met Bird through a local Boy Scout troop where they are both leaders, is certain that Bird was not prepared to be away from home for long.
"Dave went for a short walk. If he was going to take a long walk, he would have taken a bottle of water," Caparoso said. "He wasn't going on any major outing." As has been previously reported, Bird did not have his cell phone with him.
The physical search for Bird has been suspended for the better part of seven weeks due to unfavorable weather, as New Jersey has endured its most brutal winter in several years. While other aspects of the investigation have been ongoing, the ground search was suspended on or about Jan. 22 for a snow storm weather emergency, and resumed for roughly a week after that before being suspended again. Lt. Naga said he expects the physical search to resume sometime the week of March 25.
"We are in the process of gathering our resources," Lt. Naga said. "We don't have our own K-9 here for the police department… they [are provided by] outside agencies. Once we can get those resources down here, we will resume.
"We were waiting for the weather to break, which it kind of did," he continued. "It's back and forth."
In the meantime, David's wife, Nancy Bird, and their two children, aged 12 and 15, are facing the possibility of living without him indefinitely. Caparoso said it is unclear how they will manage. On top of the emotional devastation caused by the devoted husband and father's disappearance, the Bird family is likely to suffer financially if David is not found. Nancy Bird has a part-time job, but Caparoso said she has remained at home as often as possible since her husband vanished. "She's concerned about leaving because she might get a call at any moment," he said.
Friends of the Bird family have organized an online fundraiser to help with current and future expenses, but so far the campaign has not come close to reaching its goal of $25,000. Caparoso said that Dow Jones has been continuing to pay Mr. Bird's salary since his disappearance, and that the family is very grateful. Still, he recognizes that it cannot go on forever.
"Once the money stops coming in, it's going to be even harder for them," Caparoso said. "There's no access to anything until you really know what happened to him."
A spokesperson for the Wall Street Journal did not reply to a request for confirmation that Bird's salary was still being paid. The Journal has consistently refused to comment on anything relating to its longtime staffer -- the investigation itself, the Journal's minimal coverage of it, or the possibility that his work at the Journal was somehow connected to his disappearance.
Caparoso, who pitched in with other residents of the tight-knit Morris County community to help with the search immediately after Bird's disappearance, appears to believe that his friend may not have gotten very far -- a possibility that is clearly troubling him. "If we missed something and he's still close…." he said, trailing off. But Caparoso is confident that investigators will eventually find Bird. "They've had dogs, they've had professionals, everybody out there doing this. I know they'll find him," he said.
"We want him back," he said. "Whatever it may be, we want him back."
Contact me at e.killoran@ibtimes.com and follow me on Twitter @EllenKilloran
© Copyright IBTimes 2023. All rights reserved.
FOLLOW MORE IBT NEWS ON THE BELOW CHANNELS