Davis Love III Net Worth: Golfer Replaces Tiger Woods As Presidents Cup Captain
Davis Love III has been named the captain for the United States in the 2022 Presidents Cup, replacing Tiger Woods, who was given the honor when the event was last held in 2019. Love, of course, isn't on the same level as Woods, but he is among the most accomplished golfers in PGA history.
Love, 56, ranks 15th all-time on the PGA Tour career earnings list. The golfer has made close to $45 million on the course.
Woods is first in history with more than $120 million in career earnings.
Love turned pro in 1985 and was a consistent earner on the PGA Tour. He had his first $1 million season in 1992 and would go on to earn nine figures in every year from 1995-2011. In 2013, he extended his record by winning at least $200,000 in 25 straight seasons.
In 2003, Love had his most profitable season by earning north of $6 million on the tour. He finished third that year behind only Woods and Vijay Singh.
In 2004, Love became the third golfer in history to make at least $3 million in one season without winning any PGA tournaments.
Celebrity Net Worth estimates Love's net worth to be $50 million.
Love has 21 career PGA Tour wins. The 1997 PGA Championship was his only major victory. Love finished in second place twice at the Masters and once at the U.S. Open.
Love last played in the Presidents Cup in 2005, marking his sixth straight appearance in the event. Love is a six-time Ryder Cup participant.
The U.S. team went 1-1 with Love as the Ryder Cup captain in 2012 and 2016.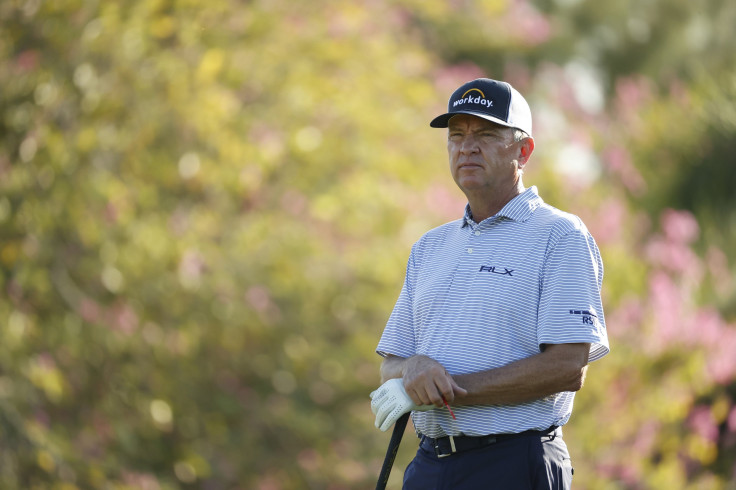 © Copyright IBTimes 2023. All rights reserved.