The Death of Equities? Investors Flee Stocks As Revenue Falls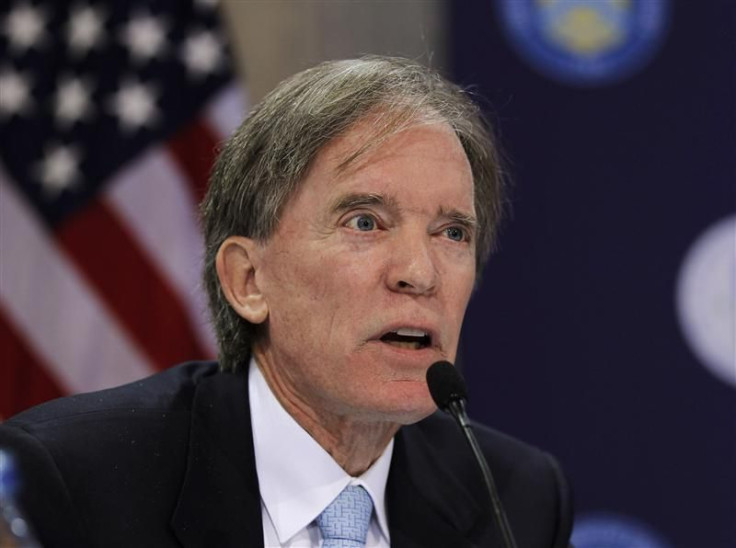 Investors are abandoning equity stocks amid the global economic slowdown and falling corporate revenues during the second quarter, according to multiple reports.
U.S. investors withdrew $11.5 billion from equity funds last week, the highest amount in two years, David Rosenberg of Gluskin Sheff Research wrote in a Monday note. They shifted their focus to taxable bond funds, which gained $3 billion in investments last week, bringing its year-to-date total to $151 billion, said Rosenberg. Hybrids securities also gained $586 million in new investments last week. Corporate bonds have returns of nearly 9 percent year-to-date, far outpacing the 1 percent of Treasury bonds.
The moves follow a lackluster second quarter for corporate earnings and dimmed expectations. Although two-thirds of the first 197 companies to report earnings beat estimates
"Global corporate profit growth expectations continue to slide in Q2," stated Standard & Poor's MarketScope Adviser on July 26. Consensus estimates expect the S&P 500's second-quarter growth to decline by 0.63 percent year-over-year. Revenue growth expectations total 1.83 percent, down from 5.44 percent in July 2. Earnings estimates fell to 12.2 percent from 15.7 percent expected on April 2.
The Jerome Levy Forecasting Center describes investing as a "negative sum game" in a July report, citing the staggering world economy, with the bottom still unreached for some assets. "The result is a broad-based, secular decline in asset valuations. In the U.S. economy, that decline will continue for at least a few more years," wrote David Levy. "The next few years remain a special and dangerous period in history. Capital preservation warrants the highest priority."
"The cult of equity is dying," wrote William Gross, founder of investment giant Pacific Investment Management Co. (PIMCO), on Wednesday. He argues that the historic 6.6 percent return on equities in the last century, which outpaced the 3.5 percent real GDP growth, is unsustainable, even comparing it to a Ponzi scheme.
Gross was critical of author Jeremy Siegel, whose 1994 book "Stocks for the Long Run" was a major proponent of stocks, including the "Siegel constant" of consistent stock returns during the past century. The recent low returns of stocks suggest that "the Siegel constant of 6.6% real appreciation, therefore, is an historical freak, a mutation likely never to be seen again as far as we mortals are concerned," wrote Gross.
© Copyright IBTimes 2023. All rights reserved.