Debt Limit Dunces or "Politicians Say The Dumbest Things..."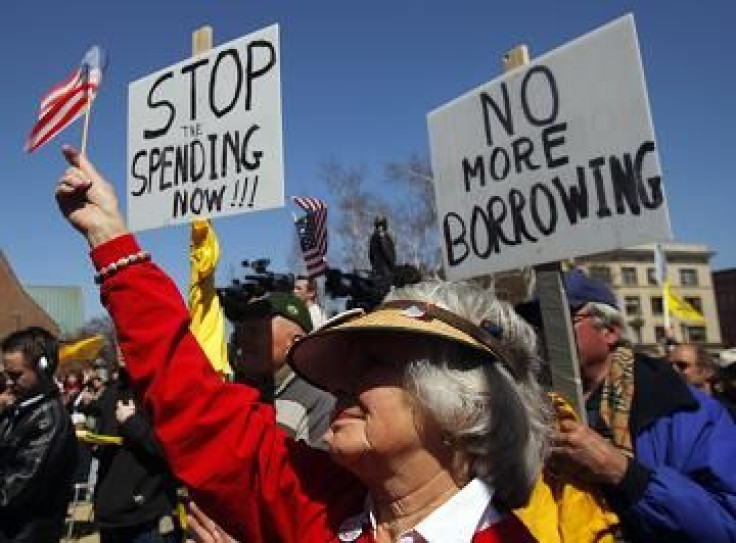 Amid all the huffery and puffery in Washington over the dangers of the debt limit and the political crisis it's generating, one has to dig a bit to find the real gems from our political class.
Despite Treasury Secretary Jack Lew last month warning congressional leaders that the debt ceiling will be reached "no later than Oct. 17," at which point he will have exhausted emergency borrowing measures and would have only about $30 billion on hand to pay the nation's bills, several Republican members of the House seem to think they know better. And they don't seem concerned about what happened last time. The debt limit impasse that occurred in 2011 caused significant harm to the economy and a downgrade of the U.S.' credit rating.
"If Congress were to repeat that brinksmanship in 2013, it could inflict even greater harm on the economy," Lew wrote at the time, adding, "And if the government should ultimately become unable to pay all of its bills, the result could be catastrophic."
Nevertheless, some Republicans are having none of it. Here, with a hat tip to Politico's Ben White and crew, are some of the more unhinged comments from them.
"We have 10 times as much tax revenue as we've got annual interest on the debt obligations. So if the president does not want us to default on our credit or obligations, we won't." -- Rep. Mo Brooks (R-Ala.)
Failure to raise the debt limit "would bring stability to world markets." - Rep. Ted Yoho (R-Fla.)
"[I'm] not as concerned as the president is on the debt ceiling, because the only people buying our bonds right now is the Federal Reserve. So it's like scaring ourselves." -- Sen. Richard Burr (R-N.C.)
What's the dumbest thing you've heard a politician say about the debt limit debacle?
© Copyright IBTimes 2023. All rights reserved.
FOLLOW MORE IBT NEWS ON THE BELOW CHANNELS