Dell Inc Announces $125B Investment In China, Including Artificial Intelligence Lab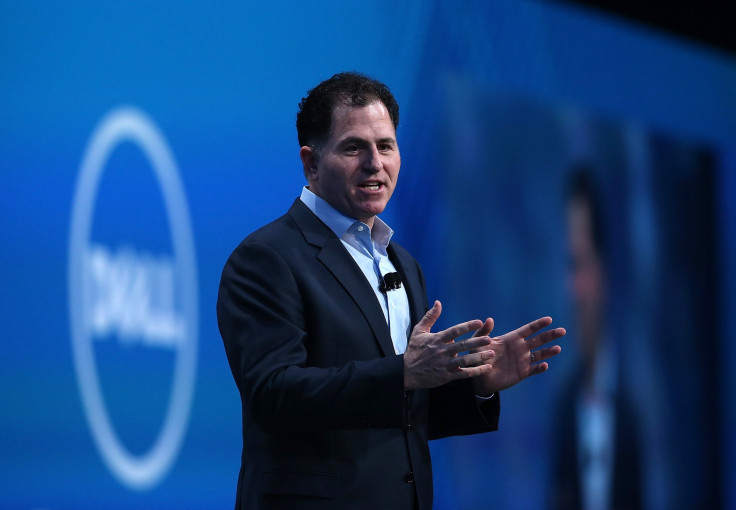 Computer manufacturer Dell Inc. will invest $125 billion in China over the next five years, as part of a new strategy to expand in the world's second-largest economy. The company's CEO, Michael Dell, said in a statement Thursday that the investment would contribute $175 billion to imports and exports and help sustain one million jobs in the country.
"The Internet is the new engine for China's future economic growth and has unlimited potential," Dell wrote in a statement, cited by Reuters. "Dell will embrace the principle of 'In China, for China' and closely integrate Dell China strategies with national policies," he added. The company also announced that it would be expanding its research and development team in the country, with a view to producing products tailored to the Chinese market.
As part of the investment, Dell announced that it will create an artificial intelligence lab, in partnership with the Chinese Academy of Sciences, in the country. Dell will work with the state-controlled institute to develop advanced technology relating to cognitive systems and deep learning. It has also signed a strategic partnership agreement with Kingsoft Corp. of Beijing to co-develop and sell products relating to big data and cloud computing, Bloomberg reported.
Dell currently has three plants, two service centers and two research and development facilities in China, as well as 11,700 retail outlets, according to China Daily. The company already employs nearly 2,000 senior engineers in its research and development team in China.
Dell's investment appears to follow a pattern set by other U.S. tech firms, which have made large investments to win over government and business, and partnered with Chinese firms in a bid to navigate the local market more successfully. Late last year Intel announced an investment in Chinese microchip firms, and Hewlett-Packard announced in May that it would sell a majority stake in its server, technology services and storage business in China to a Tsinghua Holdings subsidiary, IT World reported.
Dell ranked third in global PC shipments in the second quarter after Lenovo Group Ltd and Hewlett-Packard Co, according to research firm International Data Corp. China is the company's second-largest market, after the U.S.
© Copyright IBTimes 2023. All rights reserved.