Climate Change And Corporations: Apple, Dell, HTC And Others Launch Effort To Reduce Carbon Footprint Of Global Supply Chain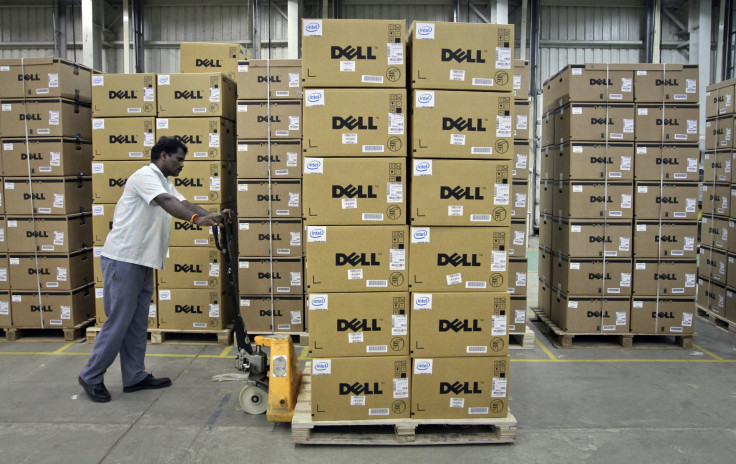 Companies that make metal plates for Apple Inc.'s iPhone 6 and plastic parts for Dell Inc.'s computers could soon start tracking and slashing their greenhouse gas emissions. A new initiative by the global electronics industry aims to pressure supply chain firms to clean up their factories, which in turn lowers the carbon footprint of consumers' devices.
The Electronic Industry Citizenship Coalition (EICC) on Tuesday said it is partnering with the nonprofit CDP, formerly called Carbon Disclosure Project, to start collecting emissions data from hundreds of metal, plastics and chemical manufacturers that supply the world's major electronics brands. The coalition, based in Washington, D.C., has more than 100 member companies, including Apple, Dell, HTC Corp., IBM Corp. and Best Buy Co.
"We're trying to learn more about more parts of our supply chain, from a greenhouse gas perspective," Billy Grayson, who directs the EICC's environmental reporting initiative, said by phone.
Under the pilot program, manufacturers will report their emissions data to the CDP. The climate group and electronics coalition will use that information to build an industrywide inventory and identify the regions and sectors where companies are polluting the most.
The initiative is part of a broader, growing effort by private corporations to make businesses more environmentally sustainable. A critical first step in lowering a company's emissions is quantifying how much carbon it produces from office buildings, data centers, factories and transportation fleets. With solid numbers, a company can see how much progress it's actually making, or see areas where it might be backsliding on emissions. (Solid accounting work also helps buffer companies from accusations of greenwashing.)
In recent years, climate change groups such as CDP have started pushing companies to include supply chain emissions in their overall sustainability efforts. Some tech giants have already started to do so. More than a dozen global IT and communications firms now ask their suppliers to report and reduce emissions as part of CDP's supply chain program. IBM in particular now requires its nearly 20,000 suppliers to chart their emissions and energy consumption and develop plans for reducing both.
"Environmental leadership fosters business efficiency and effectiveness," Bob Murphy, IBM's chief procurement officer, said in a November letter to suppliers explaining the new requirements.
Grayson said the EICC's effort will help unify the existing and scattered initiatives to curb supply chain emissions. "We can reach a lot more people [as a group] than the companies could individually," he said. By tracking carbon levels, the electronics coalition can also help suppliers to figure out the best ways for curbing climate pollution, such as improving energy efficiency at factories, installing solar power projects near facilities and working with local utilities to replace coal-powered electricity with cleaner energy sources.
While the program is technically voluntary for supply chain companies, the EICC's members are required to work with suppliers on these issues under the group's "code of conduct," Grayson said.
He said in this way, the coalition can fill in some of the regulatory gaps in the countries in which many suppliers operate. Few countries or municipalities worldwide require companies to reduce their emissions, so the industry is trying to encourage climate action through business models. Corporations have similarly pledged to use more renewable energy in their buildings and factories despite a general lack of policies requiring them to do so.
"This is really an extension of the reason we were founded [in 2004] in the first place: making sure that people are protecting human rights and environmental sustainability in our supply chains," Grayson said of the supply chain program.
© Copyright IBTimes 2023. All rights reserved.