Demand For 100% Electric-Powered Cars Is So Low, Toyota Has Basically Given Up On Them
Hydrogen fuel cell vehicles, on the other hand ...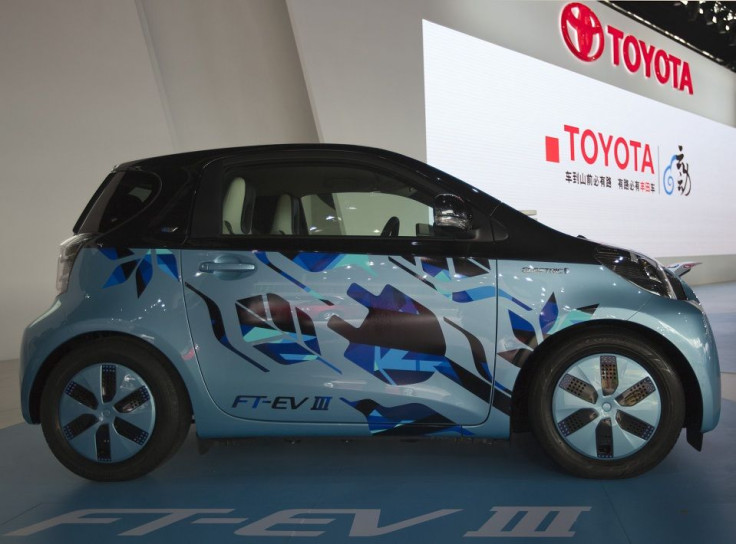 Just as new electric plug-in vehicles are hitting the U.S. market, Japanese auto giant Toyota Motor Corporation (TYO:7203) has given the strongest signal yet that technology available today has greater potential to become the future of driving than battery-operated cars have ever been: hydrogen power.
Meanwhile, consumers themselves have not exactly warmed up to vehicles that run purely on electricity, thanks largely to the lack of driving distances necessary to fuel enough of a demand to scale up production that would lower costs.
Demand for these vehicles has been as slow as a golf cart on a nearly depleted battery, so slow in fact that Energy Secretary Steven Chu indicated last week that the White House's goal of 1 million electric vehicles on American roads by 2015 was "ambitious," an indication that reality has set in on previously optimistic forecasts.
Consider the numbers: Last month, Nissan Motor Co., Ltd. (TYO:7201) sold only 650 of its LEAF plug-in electric vehicles in the United States, a nearly 4 percent decline from the same period last year. The Chevy Volt, manufactured by General Motors Company (NYSE:GM), did better last month; consumers bought a whopping 1,140 units, up from 603 sold in the same month last year but still a blip compared to the 15,823 Chevy Malibu sedans the company sold in the same period of time without government buying incentives and unlimited access to California's HOV lanes.
On Monday, the Japanese auto giant gave an update on its sole electric vehicle, the eQ, saying that it hasn't come close to the rosy forecast the company made when it unveiled the vehicle in 2010. It said it would sell thousands of these vehicles by now; instead, it will sell about 100 units in the U.S. and Japan combined.
"Two years later, there are many difficulties," Takeshi Uchiyamada, Toyota's vice chairman and the engineer behind the company's successful Prius hybrid, told Reuters. "The current capabilities of electric vehicles do not meet society's needs, whether it may be the distance the cars can run or the costs or how it takes a long time to charge."
So with tepid demand for electric cars, Toyota has plans to release only one: a plug-in version of the popular RAV4 crossover. And this time, it's being more conservative it its sales forecast, expecting to sell less than 900 per year through 2016.
Other electric vehicles slated for the market this year include Ford Motor Company's (NYSE:F) plug-in Fit compact and the tiny 500e by Fiat SpA (PINK:FIATY). Other automakers have small electric cars for the niche urban market in the works, including Bayerische Motoren Werke AG (FRA:BMW) with its i3 mini plug-in.
Toyota has in recent years been lauding its FCV-R hydrogen fuel cell concept vehicle whose under-the-hood mechanics is ready for the market -- if only local governments would put the proverbial gas pedal down on developing the infrastructure needed to accommodate these zero-emission driving machines -- specifically, hydrogen refueling stations.
Right now, apart from one highway between San Francisco and Los Angeles, the United States has a long way to go before hydrogen makes its mainstream debut. There are some concerns over safety -- namely related to high voltage electric shocks, the very low potentially damaging temperatures of liquefied hydrogen and the high pressure that hydrogen fuel must be kept under, but the consensus is that these challenges can be overcome much more easily than the one that's holding the technology back: the lack of infrastructure.
© Copyright IBTimes 2023. All rights reserved.
FOLLOW MORE IBT NEWS ON THE BELOW CHANNELS