IBM Mounting Major Electric Cars Push With Ireland's ESB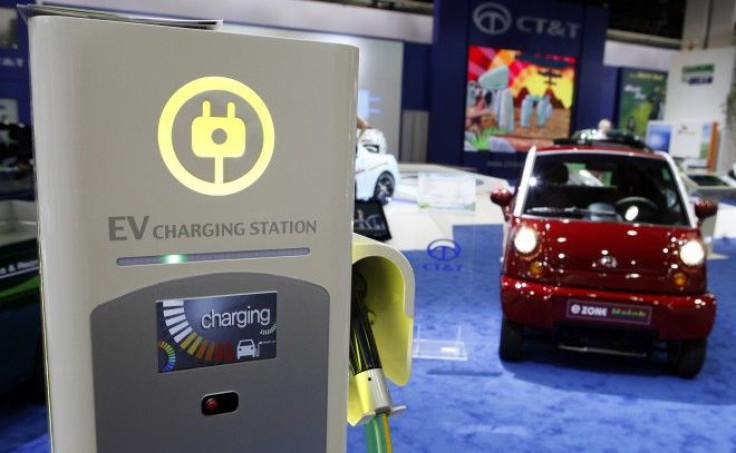 International Business Machines Corp. (NYSE: IBM), the No. 2 computer company, plans to begin a nationwide system to support 1,100 electric vehicle charge stations in Ireland with that nation's Electricity Supply Board, or ESB.
By Oct. 15, IBM expects Irish electric vehicle users will be enabled to use the stations, with IBM handling all the back-end information technology required for monitoring kilowatt use, payment and recording exchanges over the IBM cloud, said Clay Luthy, global distributed energy resource lead for the Armonk, N.Y., company.
While the ESB, based in Dublin, will be the primary partner in the test, the supporting technology, including radio-frequency identification, or RFID, cards issued to drivers and other support will be compatible with other electricity providers, Luthy said.
The IBM link is part of the Irish government's goal to produce 40 percent of current electricity consumption from renewable energy by 2020, with at least 10 percent of vehicles being electric-powered. As well, Ireland is under European Union mandate to lower greenhouse gas pollution levels to 9 million tons by that year.
IBM, through its global energy and utilities sector, has worked with utilities and vehicle makers on environmental improvements for a while. Through its SmartGrid IBM, the company has been involved in about 150 global projects that deal with energy efficiency.
In April, the company began a partnership with the U.S. unit of Honda Motor Co. (NYSE: HMC) and PG&E Corp. (NYSE: PCG) to use the cloud for optimum charging of electric cars in California. The goal was to enable Honda to prepare charging schedule for vehicles, check battery status and perform other functions.
In Ireland, Richard Bruton, the minister for jobs, enterprise and innovation, hailed the initiative as part of the government's job action plan. The deal "puts Ireland at the forefront of global developments in the electric vehicle sector."
IBM didn't say how much it was spending on the rollout. The ESB didn't disclose contract costs for the American partner. IBM has spent more than $3.18 billion on research and development in the first half of 2012.
IBM shares closed Monday at $210.47, up 14 percent in 2012.
© Copyright IBTimes 2023. All rights reserved.