Denmark Foreign Minister Kristian Jensen To 'Reopen' Ties With Russia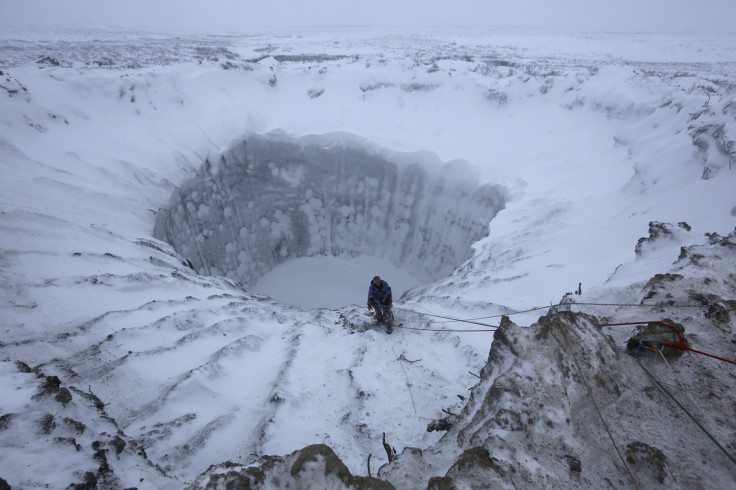 Danish Foreign Minister Kristian Jensen said Friday that he intends to reopen political dialogue with Russia, amid growing estrangement between Moscow and the E.U.
"The direct dialogue has been frozen in regards to having meetings at various levels. But if we are to tell them our opinions, we need to have them in a room where they can listen to us. Therefore it is my intention to reopen an active dialogue," Jensen told local newspaper Jyllands-Posten, according to the The Local.
Later, Jensen said on Twitter: "Denmark needs dialogue with Russia in order to gain influence in regard to Ukraine, etc., and to cooperate on the Baltic Sea, among other things."
Russia and Denmark are currently locked in a dispute over the ownership of the North Pole. Moscow submitted a claim to the United Nations earlier this month that saw large swathes of the Arctic Ocean fall under its territory. The country's Foreign Ministry said that over 463,000 square miles of the Arctic sea shelf would be claimed by Russia.
However, last year, Denmark pressed a claim to the U.N. which stated that the North Pole is connected to the continental shelf of Greenland, thus making it part of the Danish autonomous territory.
Relations between the two nations grew colder in April, when Russia announced the creation of an Arctic fighting force that it would station in the region. And in March, Russia's Ambassador to Denmark Mikhail Vanin warned that Denmark could find itself a target if it signed up for a NATO- missile defense shield. "If this happens, Danish warships become targets for Russian nuclear missiles," he warned.
The tension between Russia and Denmark is part of a wider rift between Moscow and NATO, which has risen ever since Russia's annexation of Crimea and allegations of its ongoing involvement in the Ukrainian conflict.
However, Jensen said that despite rising tensions, dealing with Russia was a diplomatic necessity. "Even though Russia is a major threat, we can't find a crane large enough to move it. Russia is situated geographically where it is and that means that we need to deal with it," he said.
© Copyright IBTimes 2023. All rights reserved.