Russia To Build 'Self-Sufficient' Arctic Military Force By 2018 In Latest Sign Of Buildup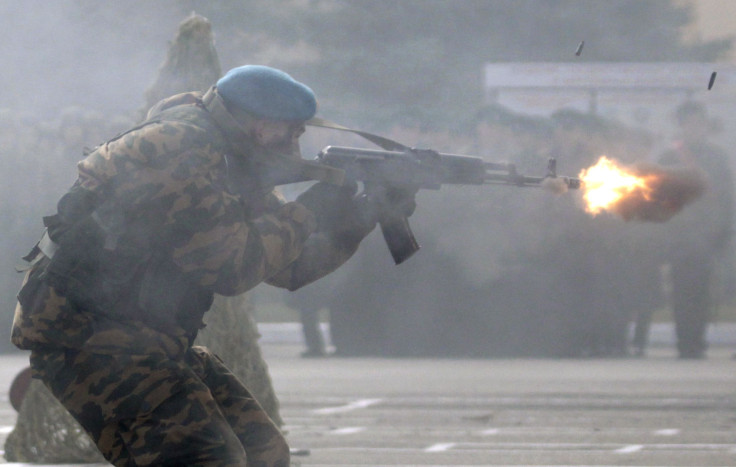 Russia plans to develop a "self-sufficient" standing military force based in the territory it owns in the Arctic, according to a report. The military force will include Air Force and air defense subunits. Russia will also create a new training center in the Arctic.
"The Russian military group in the Arctic will be built up on the mainland and on the islands. This buildup is already in progress. By 2018 there will emerge a self-sufficient group incorporating radio reconnaissance companies, the way it was in the past," a senior member of Russia's Defense Ministry told TASS, a Kremlin-owned news agency.
The Arctic buildup is the latest byproduct of strained relations between Russian President Vladimir Putin and leaders in the West. Tensions over Russia's annexation of Crimea last year and conflict between government soldiers and pro-Russian separatist rebels in Ukraine have seen both Russia and NATO forces vow to build up their forces.
Russia's military sent 38,000 soldiers, more than 100 aircraft and approximately 50 naval vessels to carry out five days of military drills in the Arctic last month, according to the Associated Press. The training exercises were reportedly meant to test the Russian military's ability to rapidly deploy forces from the mainland and to test the combat readiness of its Northern Fleet.
"New challenges and threats to military security require the armed forces to further boost their military capabilities. Special attention must be paid to newly created strategic formations in the north," Russian Defense Minister Sergei Shoigu said on Russian television on March 16, according to Reuters. Shoigu said Putin personally ordered the drills.
Russia extended long-range bomber patrols last November to reach as far as the Arctic circle and the Gulf of Mexico. Again, Putin was said to be responsible for the measure. The Russian president has purportedly vowed to spend $340 billion on military advancement by 2020.
© Copyright IBTimes 2023. All rights reserved.