Desperate Portugal Family, Evicted From Trailer, Sets Home on Fire [PHOTOS]
Austerity in Europe, the increase in taxes and slashing of social services several national governments there have been forced to undertake as a result of the ongoing sovereign debt crisis, has been protested in many forms.
The United Kingdom saw a massive general strike in November. Unruly crowds have unleashed mayhem on the streets of Rome and Athens. Spanish youth gather in public plazas there on a near-daily basis to give speeches, sing protest songs and make their presence as the self-proclaimed indignant heard.
Perhaps no recent protest, however, has been as personal as that of Mateus and Leonor Silva, of Lisbon, Portugal. The unemployed couple had been living in a parking lot trailer for 21 months, they told Reuters, because they had no money to pay rent and could not receive other assistance. With their two school-age daughters, they lived a meager existence, covering the roof of their home with a tarp and drying their laundry on its side. Then on Jan. 25, they were evicted by city police and left.
Until last week. In an act of protest and defiance, the couple came back to the spot where the shell of their former home was still standing. In full view of police, Mateus started throwing rocks at the trailer. Friends helped the couple overturn the small structure. Then Leonor set it on fire.
The pictures speak for themselves.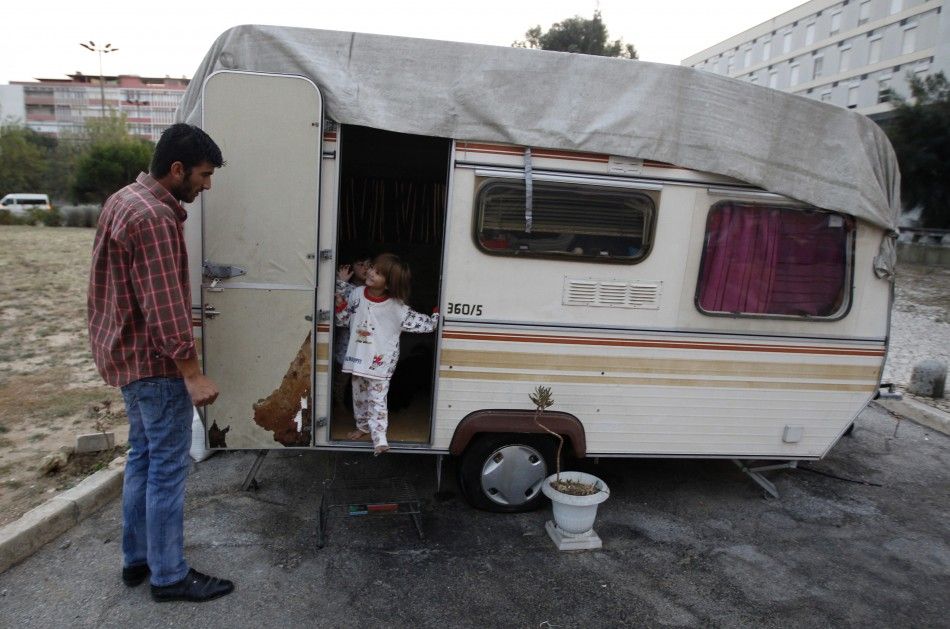 © Copyright IBTimes 2023. All rights reserved.