'Destiny 2' Event: New Armor, Activities Coming In Solstice 2022
KEY POINTS
Solstice 2022 in "Destiny 2" begins Tuesday
There will be a new Event Card that tracks all related rewards and unlockables
Solstice armor can be re-rolled and upgraded for better stat distributions
The yearly Solstice celebration for "Destiny 2" is due to go live on the weekly reset Tuesday, and players can expect some exciting new ways to farm for perfectly rolled armor thanks to the improvements Bungie had laid out for the event.
A brand new set of Solstice armor will be introduced to the game alongside the return of the European Aerial Zone, and it will have a few notable differences from those released in previous years. Here's an overview of what's coming in "Destiny 2's" summer event.
"Destiny 2" Solstice 2022
Solstice 2022 is adding one new armor set for each class. Like in previous events, these armor sets will be upgradable through in-game means.
Upgrading an armor piece will increase the stat roll potential of future drops. For example, players can farm for high Recovery helmets if they upgrade their Solstice helmet's recovery drop rate.
According to Bungie, upgrade tiers for each armor slot will be shared across all armor pieces, which means players won't have to repeatedly spend resources for every piece of gear they get. Additionally, the stats on each armor piece can be re-rolled.
Speaking of resources, the 2022 Solstice event will add the following materials:
Silver Leaves – obtained by completing activities
Silver Ash – earned by converting Silver Leaves in the Bonfire Bash activity
Kindling – rewarded by completing special Solstice challenges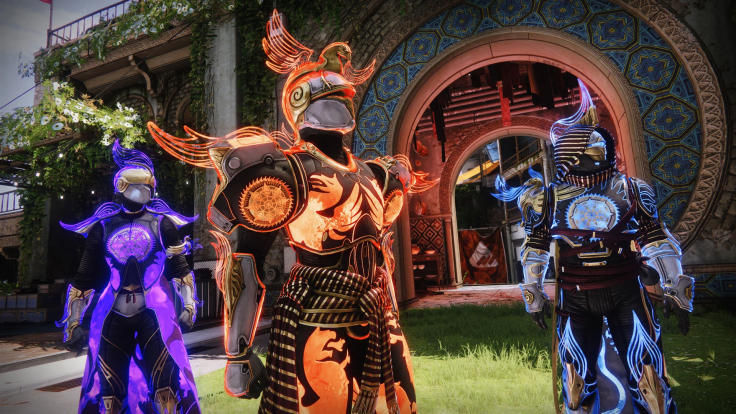 How to farm the event
Basically, Solstice 2022 will have players grinding for their ideal armor pieces by completing Event Challenges and the Bonfire Bash activity. Doing so will reward them with Silver Leaves/Ash for re-rolling armor stats and Kindling for upgrading armor roll potentials.
The challenges can be tracked through the new Event Card, which will display all the related activities for Solstice, including seals, titles and other rewards.
Players can spend Silver in order to unlock a premium version of the Event Card, which will allow them to spend Event Tickets for additional goodies. All event-limited rewards can still be obtained without paying, but upgrading Event Cards will allow players to obtain items sooner than usual.
Such rewards include cosmetics like Ghost shells and emotes.
© Copyright IBTimes 2023. All rights reserved.