'Destiny 2': How To Farm Opulent Keys
KEY POINTS
Opulent Keys can be obtained by completing activities in the haunted Leviathan
The drop rate for Opulent Keys is somewhat low
Minibosses can sometimes drop keys from their reward chests
The new Nightmare Containment activity introduced in "Destiny 2: Season of the Haunted" features only half of the update's new loot. To get the reprised versions of old Opulent weapons, players will have to explore the rest of the haunted Leviathan in search of special chests.
Opulent Keys are required to open the Opulent Chests tucked away in either the Royal Pools or the Pleasure Gardens. Completing the Nightmare Containment activity will have a small chance to reward players with keys, but this often takes far too long to even be remotely close to efficient without a proper build.
Castellum Hidden Chest Locations
There are two main ways to farm for these keys, and the first is directly related to the Containment activity.
Right after killing the final boss at the entrance to the throne room, players will be able to open two of five hidden doors hidden in the Castellum. There will be switches next to these doors, and interacting with them will reveal hidden treasure chests.
The first couple of switches is right beside the boss area. Just visit the alcoves flanking the throne room entrance and look for chest icons on the HUD. If the icons do not appear, then working switches must be somewhere else.
There's one door right next to the Pleasure Gardens entrance, as pictured below.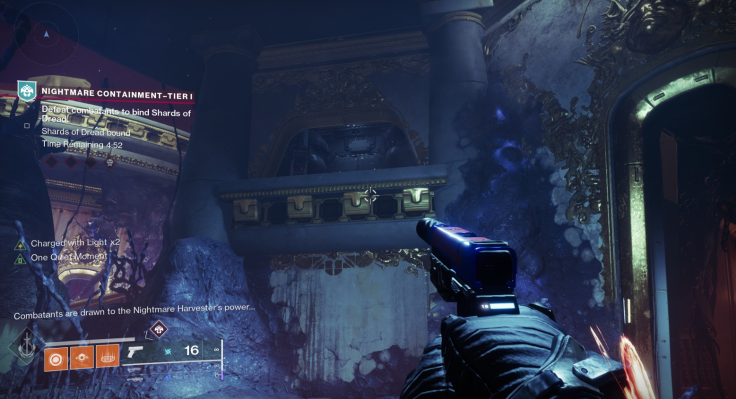 The other two doors at the opposite side of the throne room. One door is at the alcove to the right of the stairs, while the other is located to the left, down the ramp and inside another alcove.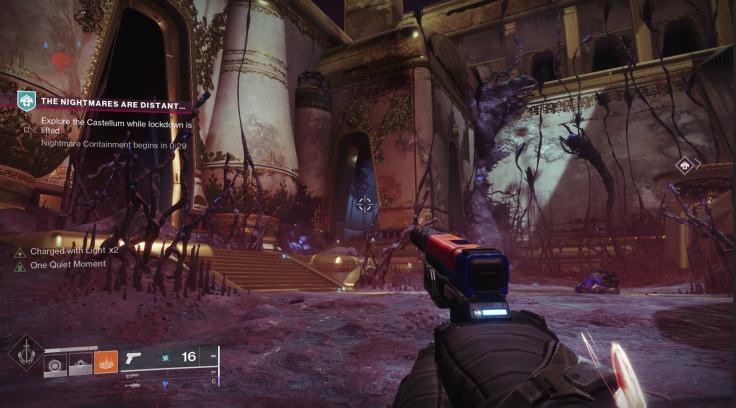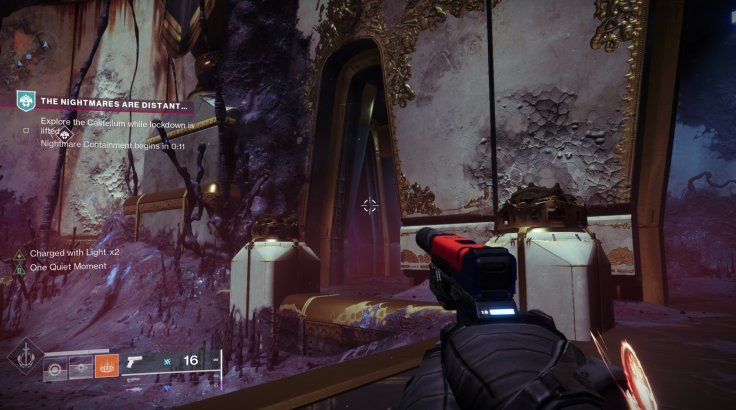 Farming Opulent Keys
The other way to farm for Opulent Keys is by completing Patrols, taking down high-value targets and completing mini-events that sometimes occur around the Pleasure Gardens and Royal Pools.
Tons of enemies tend to spawn around these areas, and the bigger and more challenging targets sometimes drop chests that may contain Opulent Keys. Normal region chests sometimes spawn around each area as well.
Occasionally, messages will pop up on the lower-left portion of the screen. These indicate the start of timed events that occur inside hidden rooms in the pools or garden. Find these areas and defeat the nightmares inside for even more chests.
© Copyright IBTimes 2023. All rights reserved.
FOLLOW MORE IBT NEWS ON THE BELOW CHANNELS