'Destiny 2': Loreley Splendor, Renewal Grasps To Be Nerfed
KEY POINTS
Bungie hasn't yet specified how it plans to nerf the exotics
Both exotics have been very popular in Trials of Osiris and general Crucible play
It's unknown if the nerfs will affect the exotics in PvE
Two of the biggest offenders in "The Witch Queen's" newly introduced exotic armor pieces are getting nerfed in a future update due to their sheer dominance in the PvP space.
The Titan's Loreley Splendor and the Hunter's Renewal Grasps gauntlets are due to get tuned soon following their prominence in both casual 6v6 and competitive 3v3 modes in the Crucible. Community manager dmg_04 confirmed the nerfs in a tweet.
Unfortunately, Bungie has not yet specified how it is going to change these exotics. Regardless, players can expect their overall effectiveness to be lowered in the Crucible.
For those who don't know, the Loreley Splendor helmet allows for on-demand Sunspot deployment for bottom-tree Sunbreakers at the cost of class ability energy. Popping a barricade will immediately spawn a Sunspot on the Titan's location along with all of its benefits.
With the damage boost from Sun Warrior, a Titan can easily push many of the game's weapons into one-shot territory. High-impact sniper rifles will be able to defeat opposing Guardians with a single body hit, and Eriana's Vow essentially becomes a pocket sniper with one-tap headshot capabilities.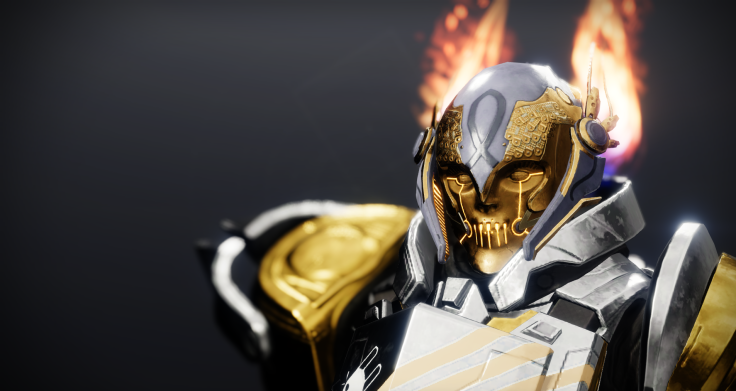 The Le Monarque exotic bow is also capable of one-shotting enemy players, but it's much harder to compete against since it has unlimited ammunition.
Meanwhile, the Renewal Grasps have throttled Revenant Hunters back into the meta by buffing Duskfield Grenades.
On top of gaining larger Duskfields, any Hunter wearing these exotic gauntlets gains greatly increased damage resistance, which can turn the usual hand cannon three-tap into a five-hit kill if players equip the right Stasis aspects and fragments.
This gives Revenants a clear edge when trading shots against opponents of equal skill level. It's especially problematic given how quickly Duskfield Grenades regenerate under specific player loadouts.
Mods and gear that modify damage values have always been problematic in "Destiny 2's" PvP component. Players tend to gravitate toward whichever exotic item is the most overpowered, especially in the Trials of Osiris mode, where most players are trying their best to win seven matches in a row.
Whether or not the upcoming changes will be exclusive to PvP is still unknown.
© Copyright IBTimes 2023. All rights reserved.