'Destiny' Game Release Date This Fall: Special Content May Be PlayStation Only Until Fall 2015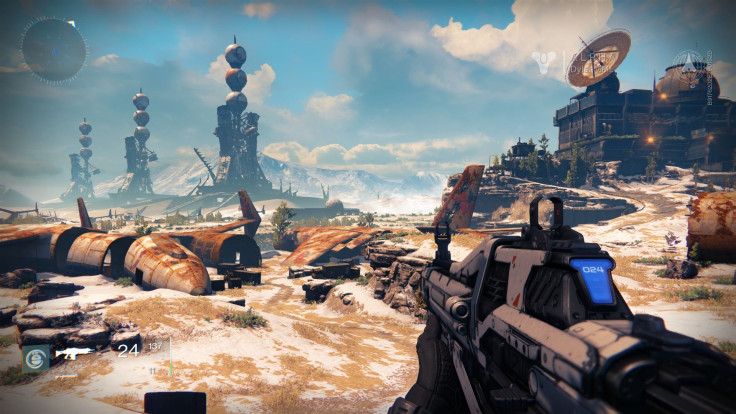 Exclusive content for Bungie's coming role-playing game "Destiny" will be accessible only to PlayStation 3 and PS4 owners until as late as the fall of 2015, according to the title's listing on Amazon.com.
According to the game's sale posting, the content will include new ships, the Monte Carlo assault rifle, the Hawkmoon hand cannon and a new set of armor each week for the Titan, Hunter and Warlock classes. The downloadable content also includes the three-person Dust Palace Strike map and Exodus Blue multiplayer map.
In the listing, these features won't come to other platforms until 12 months after the game's launch date on Sept. 9 this year.
Bellevue, Washington-based Bungie launched the game's alpha last weekend. The alpha test was originally slated to end at 3 a.m. Monday, but was extended several hours into the evening.
"Destiny" will take place 700 years in the future in a post-apocalyptic setting after a lucrative and successful period of exploration and peace called the Golden Age. The game is set in a universe where humans have colonized a number of livable planets in the solar system. However, a disastrous event known as "the Collapse" saw the mysterious destruction of these colonies, leaving mankind nearly extinct. When humans attempt to repopulate and recover after the Collapse, aggressive and dangerous alien races are discovered in various towns and cities. Players will have the task of investigating and destroying the aliens before the human race is entirely wiped out.
"Destiny's" beta is scheduled to open July 17.
What platform are you planning to use for "Destiny?" Leave a comment or tweet me.
© Copyright IBTimes 2023. All rights reserved.