Deutsche Bank Audit Focuses On Current, Former Employees Who Used Own Money To Make Millions On Bank Trading Activity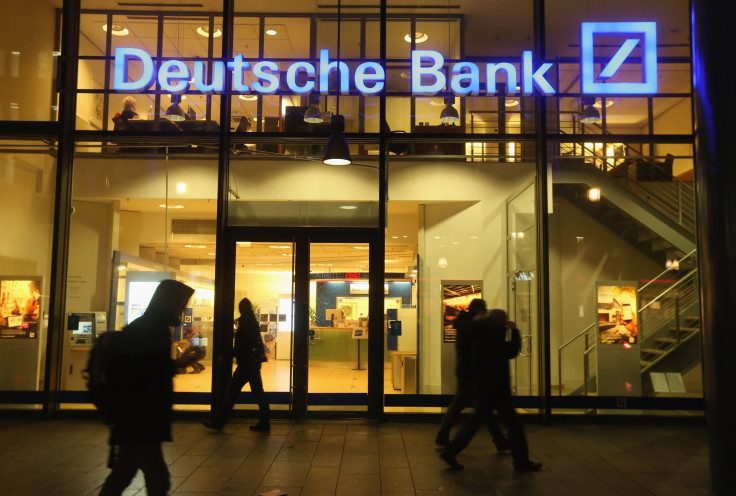 Deutsche Bank is investigating whether six current or former employees walked away with tens of millions of dollars in a series of trades that began in 2009 and may have resulted in some losses for the bank.
"We are reviewing a transaction that may have involved unacceptable conflicts of interest when structured in 2009," a bank spokesman told the Wall Street Journal, which first reported the internal audit on Thursday.
The audit concerns one of the former heads of the Frankfurt-based bank's investment arm, Colin Fan, 43, who internal auditors say made $9 million in trades using about $1 million of his own money. Fan joined the bank in 1998 and left in October.
No one has been charged with a crime, and no one has been sued in the case. But details of the trades have been referred to European and U.S. regulators.
Fan and five others are believed to have used roughly $4.6 million of their own money to make about $37 million in profit. In recent years banking rules have been tightened to control employees' personal trading activity, and banks have long required strict disclosure rules when staffers seek to profit from bank trading activities.
The series of trades, which are still in effect and continue until next year, originated from a $750 million agreement with French insurer AXA SA in 2009. Though the agreement, Deutsche Bank created a derivatives trading product offered to clients using AXA's money. The bank also made a deal with Greengate SAM, a Monaco-based hedge fund, to manage the derivatives portfolio and take on the risks in the so-called index-arbitrage trades linked to credit indexes and the companies that make them up. The trades were marketed as easy money for investors willing to wait out the entire series of trades.
Internal auditors are trying to determine if Deutsche Bank lost any money from the decisions made by the current and former employees involved in creating this complicated derivatives product. Initial investigations suggest the bank might have lost $60 million, but that doesn't include the commissions and fees it might have charged over the years.
The other current and former employees involved in the audit are Antoine Cornut, a former colleague of Fan who left the bank in 2012; John Pipilis, Deutsche Bank's current co-head of global credit trading; André Muschallik, a salesman involved in recruiting Greengate into the deal, and Henry Ritchotte, who approved the general structure of the trading. A fifth person was not named in the report.
A spokesman for Fan denied any wrongdoing. The other people involved in the deal, Greengate and Deutsche Bank declined to comment to the Wall Street Journal.
© Copyright IBTimes 2023. All rights reserved.