Did Charlie Sheen Have a Meltdown on The Today Show? Actor Says He Would Have Bet On Being Dead--I Just Wish He Was
Opinion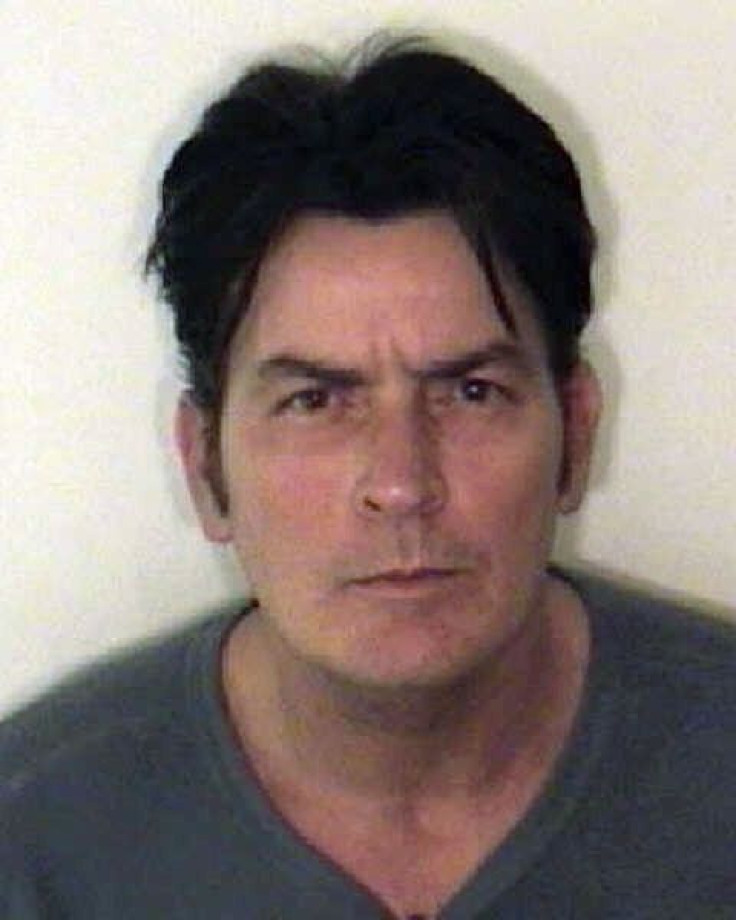 Former actor Charlie Sheen took to the Today Show Friday morning for an interview with Matt Lauer, where he failed to impress this writer yet again with his reported charm and talent. Lauer, reminding Sheen of the massive public meltdown he had last year, said people were probably taking bets on whether or not he would soon be dead. I would have taken that action, Sheen replied, which means he would have bet on his own death while trying with all his might, all the drugs he could find, and all the hookers he could bang to eradicate his own existence.
I wish he had just died.
Don't get me wrong. I enjoyed watching Sheen really stick it to the bigwigs over at CBS. And my respect for human life in general is just, like, off the charts! But really, the entire spectacle last year was a huge let down. Even after Sheen somehow monetized his freak out into a really awful comedy tour based on his worthless catchphrase winning, I was hoping for a radical collapse. I was hoping for a flaming Camaro jump over a bridge, an attempt at an around-the-world cold-air balloon flight, an actual interaction with a tiger that ended in disaster, a radical new STD that makes you look immediately like Charles Nelson Riley--ABSOLUTELY ANYTHING BUT SOFTBALL QUESTIONS FROM MATT LAUER. When I heard Sheen was taking bets on his life via the Today Show this morning, I thought, Hell! Maybe we're ready for round two! Alas, it seems he's just moved past the spectacle of major douchebaggery to simple, minor, restrained douchebaggery.
Well I'm still not impressed. Is no one else tired of these celebrities, particularly Sheen, getting a free pass to treat the world like a populist playground, without any consequence whatsoever? Did Martin Sheen at least call Charlie up after the whole debacle and scold him? This isn't to say I've never imbibed, made mistakes, regretted things, f--ked up, and so on. I mean there was that one time Colby left me bleeding in the street. And just last week I took a pretty wicked/embarrassing stage dive. But I've never made such claims of grandeur and power that Sheen made commonplace in his speech around that time. The point here is this: if Charlie Sheen wants to go overboard, then he really has to go all the way overboard, not Goldie Hawn, momentary blackout Overboard. Sheen's consequence/punishment/reward should be a life doomed to this behavior. And the only escape is his self-imposed death. Schadenfreude always wins.
The naysayers will come at me with rational attacks such as, no one deserves to die. Well, fine. That's up to Charlie. His slide back into addiction between movies, as a mechanism of his press cycle, is at this point clearly Sisyphean. As Charlie suns his remorseful side, he'll squeeze as much life left as is possible out of another sober press cycle, for a shitty movie or shittier TV show. Clearly, Charlie's PR is attempting to scrape his pock-marked face from the bottom of a very dark and filthy barrel, as the team of enablers behind him prepares for a new project. But with the frequency and severity of Charlie's breakdowns at such great rates, there's no real hope in holding out for a stoic, aged Charlie Sheen. Do we really expect a turn of character that will result in an Ed Harris-type situation? He's no Gene Hackman. Hell, he's barely clinging to the existence of Charlie Sheen. That's why I'm saying we doom him to a life of public meltdown. If that's the way he chooses to stay relevant, then that is the only way he should be allowed to stay relevant. Two and a Half Men was a dump--Charlie knew this. He couldn't handle it. He picked up the crack pipe to erase the memory of that cultural waste. And that again revealed his true calling as publicly accepted pariah.
I will waiver all of this for Hot Shots 3.
FOR FREE to continue reading
✔️ Unlock the full content of International Business Times UK for free
offer available for a limited time only
✔️ Easily manage your Newsletters subscriptions and save your favourite articles
✔️ No payment method required
Already have an account?
Log in
© Copyright IBTimes 2023. All rights reserved.