Discovery Crew Attaches Module To Space Station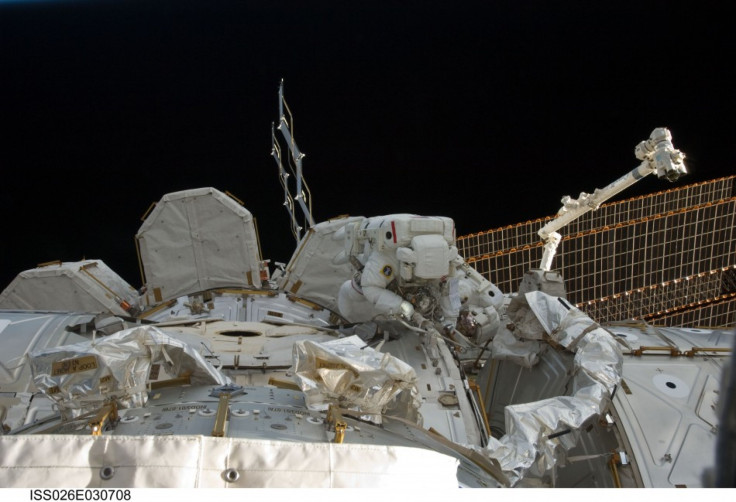 The crew on the final space shuttle Discovery has attached a new module to the International Space Station, fulfilling one of the main goals of the 12-day mission.
At approximately, 10 a.m. Central Standard Time, the 39th and final crew of the space shuttle Discovery installed the Permanent Multipurpose Module (PMM) on the underside of the ISS's Unity node. The PMM was carefully moved from space shuttle Discovery's cargo bay to its permanent home by space station robotic arm operators Mike Barratt and Nicole Stott.
The PMM was converted from the multi-purpose logistics module Leonardo and will provide additional storage for the station crew. NASA says it will provide 2,472 cubic feet of storage space. It will also house experiments such as physics, material science, biology, and biotechnology.
The crew awoke for day six of their 12-day journey to the tune of Happy Together by The Turtles. It was in honor of Mission Specialist Steve Bowen, who completed his sixth spacewalk on Monday. Yesterday Bowen and Mission Specialist Alvin Drew completed a six-hour, 34-minute spacewalk, the final one of the mission. The spacewalkers removed a failed 800-pound ammonia pump module, installed an extension cable and extended the rail track along the station's main truss.
Tomorrow, Bowen and Drew will do their second spacewalk and the final one of the trip.
To contact the reporter responsible for this story call (646) 461 6920 or email g.perna@ibtimes.com.
© Copyright IBTimes 2023. All rights reserved.