Disney 'Toy Story' Plush Toy Recall 2019: How To Get A Refund?
Disney (DIS) has recalled a "Toy Story" plush toy because it may present a choking hazard to young children. The plush toy resembles Forky from the Pixar movie.
The recalled plush toy is 11 inches tall and has googly plastic eyes that can detach and cause a child to choke on them. The recall affects about 80,000 toys and another 650 in Canada.
The Forky toy has poseable arms, a base, and rainbow screen art on top of its foot and plastic rolling googly eyes. The eyes have three parts to them – a white plastic base, a clear plastic dome, and a small plastic disc within the dome, which represents the toy's pupil.
The plush toy has the following tracking numbers; FAC-024868-18338, FAC-024868-19032, FAC-024868-19060, and FAC-024868-19091. It was manufactured by Dream International Limited, Co., of Hong Kong and distributed by Disney Merchandise Sourcing & Distribution, LLC.
The Forky toy was sold at Disney stores nationwide, Disney Theme Parks, online at shopdisney.com, and through the Disney store on Amazon from April 2019 to June 2019. The toy sold for about $20.
Pictures of the recalled plush toy can be viewed here. Labels of the recalled toy can be viewed here.
Consumers that have purchased the recalled plush toy should take it away from their child and return it to any Disney store location, Walt Disney World, or Disneyland Resort theme park retail store for a full refund.
Consumers with questions about the recall can contact Disney toll-free at 1-866-537-7649, Monday through Friday from 7 a.m. to 9 p.m. CST, Saturday from 8 a.m. to 4:30 p.m. CST, and Sunday 1:30 p.m. to 9 p.m. CST. Emails can be sent to personal.shoppers@shopDisney.com.
The company has not received any reports of injury or illness related to the recalled toy.
Shares of Disney stock were down 0.90 percent as of 3:06 p.m. ET on Monday.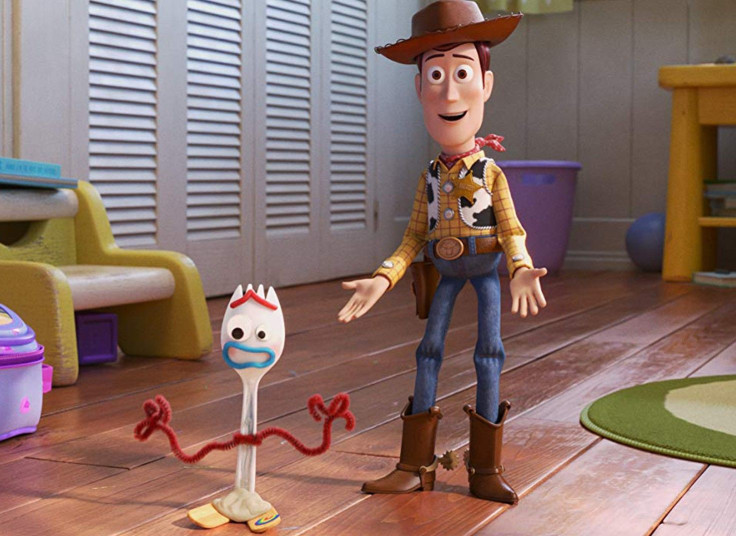 © Copyright IBTimes 2023. All rights reserved.