Do Kwon Attempts To Appease Investors On Crypto Bloodbath But Gets Ire and Insults
KEY POINTS
Terra's historic collapse wiped out billions in investments
In May, TFL launched a new Terra blockchain and introduced a new version of LUNA
LUNA was trading up 11.62 percent at $1.99
Terraform Labs co-founder and CEO Do Kwon reappeared on Twitter to share his sentiments on the current bloodbath in the cryptocurrency market but it seemed that his "words of wisdom" fell on deaf ears and instead earned ire and insults from investors.
Following his deafening silence on a wide range of allegations, Kwon resurfaced on the micro-blogging site Twitter to offer his unsolicited advice to investors at a time when the market is swamped in red. "Only hold beliefs that will stay constant at 5 digits or 1" adding the proverbial "Be the change you want to see."
Kwon also said that "The last month for crypto has lessons that will power the rise of the next-gen of builders to great heights." he also noted, "Rise to the challenge. Or capitulate - but be honest whether you are fighting for a sovereign future or higher numbers. Crypto wins when there are more in the former camp than the latter."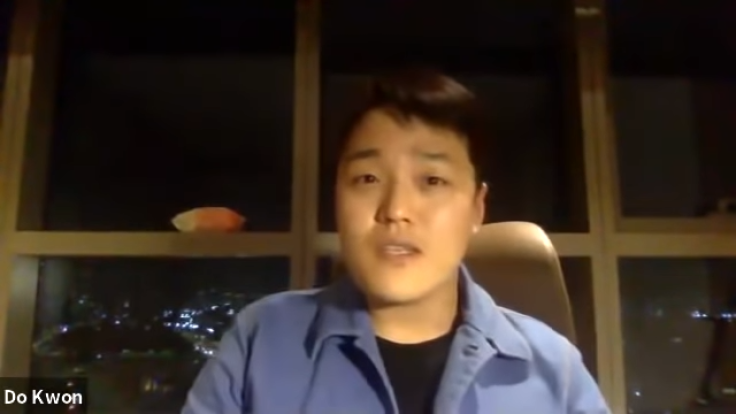 While these words may sound inspiring and full of wisdom, especially coming from a CEO, Crypto Twitter knows better. Kwon's series of tweets earned thousands of likes but the Quote Tweet section factually showed what the majority of investors actually think of him.
Twitter handle the faketomato said, "If you're ever feeling imposter syndrome, just remember that Do Kwon lost $60 billion of other people's money, and he's still on Twitter acting like he knows what he's doing." Meanwhile, a Twitter user who goes by the name ArvitrageGod opined, "This dude caused people to commit suicide and is now speaking in platitudes."
Meanwhile, a user who goes by the Twitter handle @Lunaclassic7 insulted the TFL co-founder saying he is "hiding in cave and writing about nonsense" while authorities are "chasing" after him. He said the "sooner he resigns and faces trial, better for both $LUNA and $LUNC." Another Twitter user found Kwon's tweets quite amusing and wrote, "Seriously, this bast**d rugged the whole market and posting a motivational thread," while several other Twitter users called him "king of scam" "dirty rat," "clown without shame," "thief," "scammer of the year" and "lying criminal" to mention a few.
Kwon is currently being investigated by various authorities in South Korea and the U.S. for the infamous collapse of Terra's algorithmic stablecoin UST and native token LUNA. Last month, Terraform Labs launched a new Terra blockchain, dropped the UST and introduced a new version of a crypto-asset dubbed LUNA 2.0.
The new native token was trading up 11.62 percent at $1.99 with a 24-hour volume of $256,743,961 based on the latest data from CoinMarketCap.
© Copyright IBTimes 2023. All rights reserved.
FOLLOW MORE IBT NEWS ON THE BELOW CHANNELS