Do Migrants Help The Economy? Germany To Report Strong Growth Amid Influx Of Asylum Seekers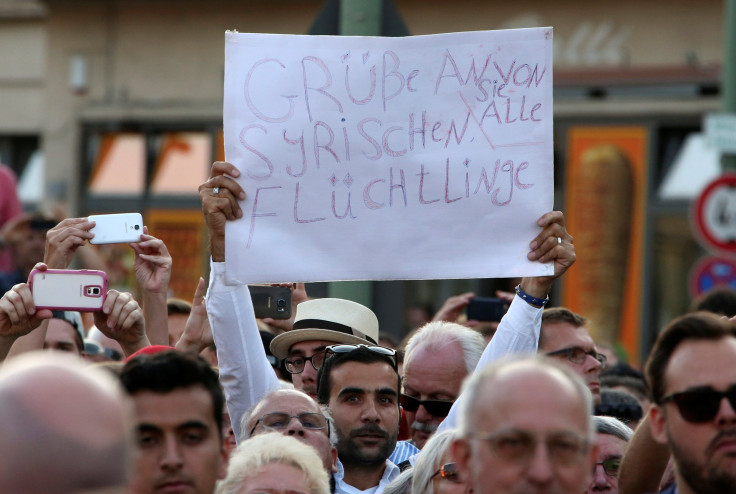 Despite shouldering much of the European Union's (EU) migrant burden, the EU's economic powerhouse is set to reveal strong growth numbers for its third quarter later this month.
Chancellor Angela Merkel's promise that Germany "will manage" with the EU's largest influx of refugees has led to criticism from her own party, and even to her backtracking on the policy in September. Far-right Alternative for Germany (AfD) party leader Frauke Petry even told Russian broadcaster RT in June that the idea of a flow of migrants into Germany enhancing the economy was a "fairytale."
But that so-called "fairytale" may have come true.
Germany's unemployment fell to 6.0 percent in October, its lowest point since the nation's East and West unified in 1990, the AFP reported Wednesday. The news followed reports that German year-over-year employment grew 0.9 percent in September, with 376,000 more people employed compared to September 2015, according to the German federal data agency Statistisches Bundesamt.
German companies also raised expectations for the nation's business climate in October, with views of the construction industry continuing a record-breaking seven-month rally, according to the Leibniz Institute for Economic Research. The country's manufacturing sector particularly offered signs of a healthy German economy, reaching a nearly three-year high in October, thanks to rising demand from U.S. and Asian importers, according to the IHS Markit Purchasing Managers' Index, which measures growth in the sector.
And Deutsche Bank, Germany's largest bank—which has been mired in regulatory scrutiny and fines over the past month, causing many to worry that it might dampen its home country's economy—revealed higher-than-expected third-quarter earnings, beating analysts' expectations at the end of October.
The brightening of forecasts for the future of the German economy came after a dip in quarterly gross domestic product (GDP) growth, to 0.4 percent in the second quarter of 2016 from 0.7 percent in the first quarter this year, along with expectations of a decline in growth for 2017 from a major national trade group, led to worries that the EU's strongest economy was at risk of losing its powerhouse status.
Germany took in 61 percent of asylum applicants entering the EU in the second quarter of 2016, with 186,700. Its share of EU migrants in 2015, by comparison, was 35 percent, or 442,000. Still, while the country ranks highest on the list of 28 EU member states in terms of total asylum seekers accepted, it was eighth in terms of the number as a proportion of its population, with about 11 per 1,000 residents. Many of the asylum seekers come from Syria, where a civil war has killed nearly half a million and displaced approximately six in 10 people.
© Copyright IBTimes 2023. All rights reserved.