Does Nikola Really Need The Deal With GM?
As Nikola (NKLA) and General Motors (GM) continue their talks over the production of the hydrogen-electric Badger pickup truck, CEO Mark Russell said the company has a backup plan, Bloomberg reported.
Nikola saw its shares drop nearly 15% Friday mid-morning as Russell revealed a "base plan" that would continue to move Nikola forward if a partnership is not struck with GM.
Russell told Bloomberg in an interview that "We have the ability and we have a base plan of doing it ourselves. If we have a partner, that just enables us to consider going faster and helps reduce the risk. We've proven that over the years that we are a partnership company when those things are available to us."
Since announcing the potential deal with GM, Nikola has had to overcome some hurdles. A report from Hindenburg Research claimed that the electric truck maker's founder was a fraud and was misleading investors on the technology behind the Badger truck, which has yet to be turned into a prototype vehicle.
While founder Trevor Milton stepped down from the company following the release of the report, Nikola released a statement that said the accusations were false.
The deal between Nikola and GM is slated to close on Dec. 3. If accepted, GM will take an 11% stake in Nikola. Nikola will share its fuel-cell technology, and GM will manufacture the Badger electric pickup.
But Russell has moved from touting the Badger pickup truck, saying that Nikola will drop it from its lineup if it can't come to an agreement with GM to produce the vehicle, Bloomberg said.
Russel continued by saying, "The Badger is part of our discussions with GM. And we've been clear all along that we wouldn't build a Badger without an OEM partner."
Shares of Nikola were trading at $19.81 as of 12:25 p.m. EDT, down $3.49 or 14.96% while shares of GM were trading at $33.24, up 65 cents of 2% at the same time.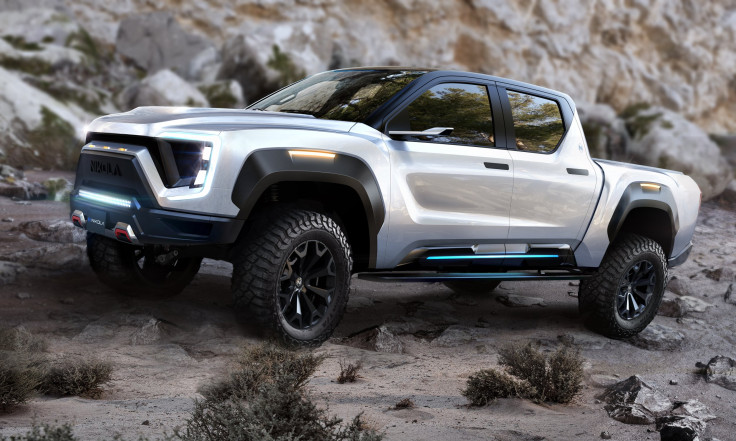 © Copyright IBTimes 2023. All rights reserved.