Doing Business In Myanmar: The 'Only Country To Significantly Improve' Its Business Environment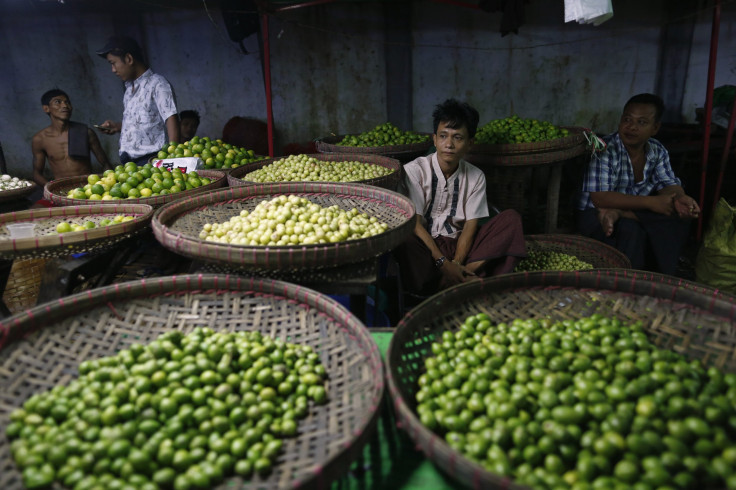 While being a difficult country in which to start a business and having atrociously high real estate prices, Myanmar is apparently making good progress in terms of "good business environment," according to a new report.
The global risk analysis firm Maplecroft published its "good business environment" list on Wednesday, in its annual Legal and Environment Risk Atlas. The U.K.-based company named Senegal, Guatemala, Mozambique and Rwanda, along with Myanmar, as the countries with the greatest improvements over the last five years to their business environment in addressing key issues and refining legal and regulatory frameworks.
All five nations are applauded also for their progress in encouraging foreign investment, including moves to strengthen corporate governance, reduce regulatory hurdles, combat corruption and improve rule of law.
Myanmar, in particular, was singled out as the nation where the business environment improved the most last year, owing to key reforms from the civilian government, which only took over governing the Southeast Asian nation in 2011. Reform steps included enhancing investor protection and implementing a new foreign investment law in March 2013, which began to tackle important issues such as foreign ownership limits and land leasing rules.
While Myanmar is still listed after Somalia, North Korea, Turkmenistan and the Democratic Republic of Congo as countries with extreme legal and regulatory environment risks, the nation has come a long way from its position as the absolute riskiest nation in 2012. It moved up more than 10 percent in Maplecroft's scoring system, and even though its ranking only shifted modestly, the nation has already experienced significant improvements for business.
Maplecroft even forecast that if Myanmar sustains its current trajectory of progress, it may be able to move out of the "extreme risk" category in the next one to three years.
Syria, Central African Republic, South Sudan, Eritrea and Afghanistan round out this year's top 10 in terms of risky environments.
© Copyright IBTimes 2023. All rights reserved.
FOLLOW MORE IBT NEWS ON THE BELOW CHANNELS